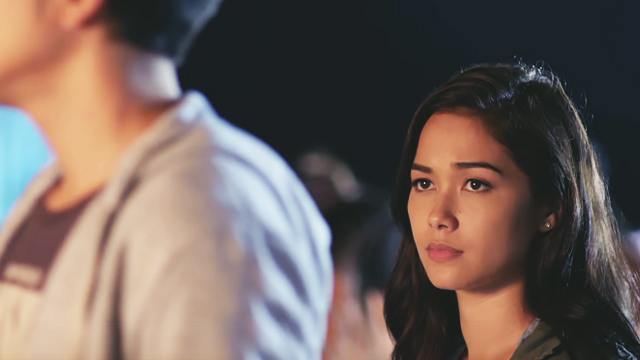 A film by JP Habac, I'm Drunk, I Love You is the story of Carson (Maja Salvador), a graduating college student who has been in love with her best friend, Dio (Paulo Avelino), for seven years. Yup. Seven loooong years. The two then decide to go on a road trip just days before graduation, and as you can expect with any alcohol-induced adventure, may aminang naganap. 
ADVERTISEMENT - CONTINUE READING BELOW
Regardless of whether or not you've been in the same situation in your life, I'm Drunk, I Love You is a must-watch for everyone who has ever been at a crossroads before. It's a charming film that could be a little too relatable for some, but here's why it's relevant to us all: Because we've all been that girl. We've all been Carson. You may not have spent seven years pining for your best friend (unless you have, in which case, here's a virtual hug for you!), but we've all been disappointed by not getting something we've always wanted. However, in most cases, we've actually ended up better for it.
CONTINUE READING BELOW
Recommended Videos
So this one's for all the Carsons out there, and why you should never, ever regret falling in love regardless of the outcome:
1. You learn to handle pain and rejection.
They say what doesn't kill you makes you stronger, and in Carson's case, years of pent up emotions led to her becoming a strong woman who also knows when to say no. 
ADVERTISEMENT - CONTINUE READING BELOW
2. Because you really shouldn't expect anything in return.
While it's funny to complain about being in the friend zone, it's never okay to get mad at someone for not having the same feelings for you. You don't give love just because you want to receive it. And if that's the intention, then it might be better to learn to give all that love to yourself first. 
3. It becomes part of who you are.
Life begins after your first real heartbreak. Going though the ups and downs of love is how we learn what it means to us, and that eventually helps define the person we become.
4. You learn to be happy for others.
True love isn't selfish, and it's always good to be reminded that you can be supportive of someone else's happiness even if the very thing that makes them happy hurts you. But remember that true love isn't about being entirely selfless, either. Don't be a martyr by torturing yourself with something you can't have—you can be happy for them from afar. 
ADVERTISEMENT - CONTINUE READING BELOW
5. You learn how to take better care of yourself.
Clearly, you can't expect things to go your way all the time, so instead of using it as an excuse to be reckless, use it as an opportunity to grow. At the end of the day, it's up to you to determine your path to healing. But until then, tagay pa!
Comments
Load More Stories