Even when he's not filming a drama, the inscrutable-leading-man look just comes naturally for Lee Dong Wook—with his brooding eyes, a killer jawline, and the long, floppy hair he's been sporting as of late. 
ADVERTISEMENT - CONTINUE READING BELOW
His upcoming drama Tale of a Gumiho is set to air later this year. If you want to see more of the actor in the meantime, binge-watch his K-dramas below! 
My Girl (2005)
Lee Dong Wook's career started in 1999, but it wasn't until six years later that he got his break in this hilarious rom-com. He stars as Seol Gong Chan, the rich and lonely chaebol who meets Joo Yoo Rin (Lee Da Hae), a Jeju island tour guide. Yoo Rin is an adept liar, the result of living with a dad hiding from loan sharks. Meanwhile, Gong Chan's grandfather is on his deathbed, riddled with guilt over an estranged granddaughter. After Gong Chan exhausts all methods to find her, he hires Yoo Rin to pretend to be his long-lost cousin. She moves in with the family and the two end up falling in love.
Scent of A Woman (2011)
Get a box or two of tissues ready for this one. Lee Dong Wook plays a guy called Kang Ji Wook. While on a trip abroad, he strikes up a relationship with Lee Yeon Jae (Kim Sun Ah), who unbeknownst to him is a woman with terminal cancer and an ex-employee at his dad's company. Yeon Jae doesn't tell him of her illness, thinking their relationship is just a brief fling. She goes back home to Korea, but Ji Wook is now intrigued and continues to pursue her. It's a melodrama that'll leave you heartbroken, but the chemistry between the two leads—especially in the scene below—is positively electrifying.
Hotel King (2014)
In the second melodrama on this list, Lee Dong Wook reunites with My Girl's Lee Da Hae. He plays Cha Jae Wan, a hotelier with a tragic backstory. While growing up on the streets as a kid, he discovers his father, who abandoned him and his mother, is a rich chairman who owns a hotel. Jae Wan swears he will take over the hotel to avenge his mother's death. When the chairman suddenly dies, his only known child, Ah Mo Ne, comes forward to claim her inheritance. However, she is flighty and irresponsible, and totally unprepared to take over the business.
Goblin (2017)
In this popular fantasy drama, the actor plays the Grim Reaper, an immortal being who guides the souls of the dead towards the afterlife. In his previous life, the Grim Reaper had an adversarial relationship with Kim Shin (Gong Yoo), another mythical being. They meet again hundreds of years later, and by some twist of fate even end up living in the same house. The Grim Reaper also reunites with Sunny (Yoo In Na), his reincarnated wife. Lee Dong Wook and Yoo In Na's on-cam chemistry in this drama made fans long for a reel-to-real relationship, but watch out for the actor's bromance with Gong Yoo, too—it's just as adorable!
ADVERTISEMENT - CONTINUE READING BELOW
Touch Your Heart (2019)
Lee Dong Wook seems to like reuniting with his leading ladies! He stars as Kwon Jung Rok, a hotshot lawyer, and Yoo In Na is Oh Yoon Seo, an actress who hasn't been able to land a job since a drug scandal from two years ago. She reads a script and falls in love with the lead role, but the writer refuses to cast her unless she prepares by working at a law firm for three months. Jung Rok's boss is a big fan of Yoon Seo, so he assigns her to be Jung Rok's secretary. This is an arrangement the standoffish Jung Rok isn't too happy about, although he changes his mind after Yoon Seo's sweet personality wears him down.
Strangers From The Hell (2019)
Not a fan of romantic dramas? Lee Dong Wook's latest is a psychological thriller. He plays Seo Moon Jo, a dentist by day and a psychopath by night. He lives in a cheap and dirty apartment complex in Seoul, where he meets Yoon Jong Woo (Im Siwan), an aspiring novelist from the province. Jong Woo slowly spirals into insanity as he endures malicious colleagues at work and creepy neighbors at home. Moon Jo takes the younger man under his wing, but he has sinister plans ahead.
ADVERTISEMENT - CONTINUE READING BELOW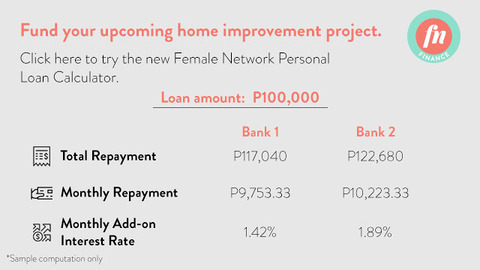 Load More Stories