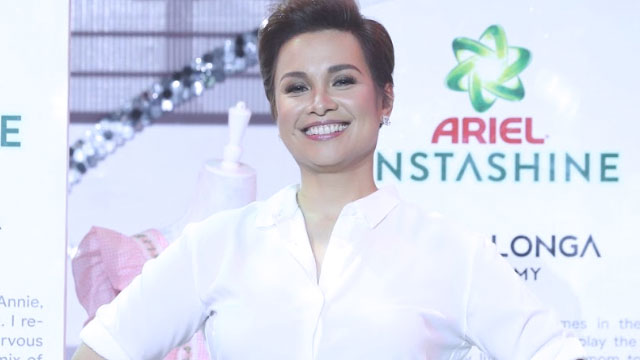 Whether consciously or not, you'll always associate certain articles of clothing to the biggest milestones in your life: those lucky pair of kitten heels you wore the day you were promoted, or the jacket you had on when you finally met The One. The same goes for Tony award winner Lea Salonga: she still keeps the clothes that mark her biggest successes. 
ADVERTISEMENT - CONTINUE READING BELOW
The Tony award winner performed her first "laundry musical" entitled When I Shine With You on August 1, and took the audience down memory lane. 
CONTINUE READING BELOW
Recommended Videos
"Annie was my first big break," she shares. "I was 9 then and felt a big mix of happy, scared, and really just enjoying myself. It's why I kept my dress after all these years: to remind myself of that girl who believed she could shine." 
ADVERTISEMENT - CONTINUE READING BELOW
Another milestone she highlighted was when she auditioned for the role of Kim for Miss Saigon.   
"I had no idea how demanding it was going to be to play the role of Kim. As a teenager, I found it worth it because it pushed me to be more creative and thoughtful with my craft. That's why I'll always find the shirt I wore to the audition memorable. It may seem like a simple white one but it means a lot to me—it was the one that helped me shine and live my dreams." 
For Lea, however, motherhood turned out to be the biggest role she has ever played, represented by her apron. "Through stains and messy times in the kitchen, this apron marks one my life's biggest role—being a mom to Nicole," she continues. "It's the role that no one could have ever prepared me for. It's continuous hard work, but it brought so much joy and love to my life." 
ADVERTISEMENT - CONTINUE READING BELOW
Aside from being Ariel Instashine's newest ambassador, Lea is also busy with her upcoming musical, Sweeney Todd, with Jett Pangan, which will be opening in October. 
Load More Stories