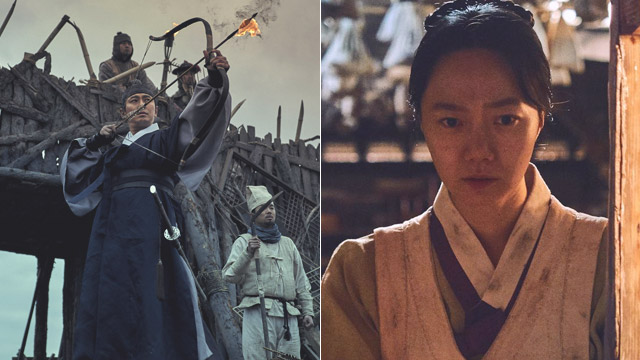 Mystery, politics, and gore—lots of gore—are what will greet you in the first episode of Netflix's new original Korean series Kingdom. Inspired by webcomic The Kingdom of the Gods, this Joseon-era story begins with a mysteriously "ill" king who has a penchant for human flesh. When the Crown Prince (Ju Ji-hoon) goes investigating his father's prolonged disappearance, he is met not only by resistance from his young (and very pregnant) stepmother the Queen (Kim Hye-Jun), but also by a foul-smelling creature that seemingly haunts his father's palace. He then embarks on a journey across the country to find the doctor who last treated the king, while the population slowly turned undead.
ADVERTISEMENT - CONTINUE READING BELOW
So what makes this different from any other apocalyptic monster series?
It's set in medieval Korea.
For one thing, the setting is pretty unique: imagine Jewel in the Palace but with zombies. 
Your usual period drama characters are thrown into zombie craziness.
You've more or less got your usual mix of period characters: a Prince insistent on finding the truth about his father, a loyal court subject who has klepto tendencies, a Queen who seems to be the power behind the throne, a doctor who has seen way more than he should have, a nurse who stands by her pledge to heal but is slowly losing faith in humanity, and a goon fighting for survival without considering the cost.
While most of them are quite familiar with famine and death, none of them are ready for people literally eating people. And if your king is pretty much a zombie, what are you to do, right?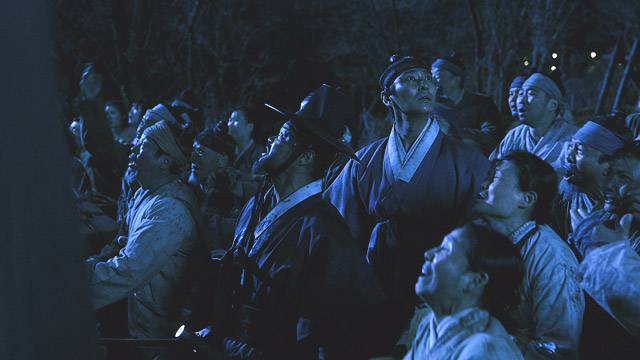 Zombies in hanbok are scary…
While subscribing to your usual monster trope, Kingdom's zombies can really give you the heebie-jeebies—maybe it's because we unconsciously think that the old time-y things can be creepy, or maybe it's just because we know Asian horror is quite scary.
ADVERTISEMENT - CONTINUE READING BELOW
…But humans can be infinitely scarier.
Without spoiling anything, the first episode of Kingdom discusses how people can be capable of anything when threatened with loss—may it be loss of food, loss of opportunity, or loss of power. Zombies, in the end, are just being their zombie selves by feasting on human flesh, but humans can be infinitely crueler with their machinations.
ADVERTISEMENT - CONTINUE READING BELOW
All episodes of the first season of Kingdom are now on Netflix. Want to level up your viewing experience? Try these:
Watch it on a high-quality screen.
The LG B8 OLED TV has been optimized to stream Netflix, and seriously, the detail and depth are something else. Purchasing the TV will also get you a free six-month Netflix subscription.
ADVERTISEMENT - CONTINUE READING BELOW
TRY: LG BG OLED TV, P89,991 (with installment plans available)
Grab a bottle of beer…
Because there's nothing like kicking it back with a cold one.
TRY: San Mig Flavored Beers, available in apple and lemon in convenience stores and groceries
…And maybe pack some chips in.
Join the zombies with a more wholesome version of a snack.
ADVERTISEMENT - CONTINUE READING BELOW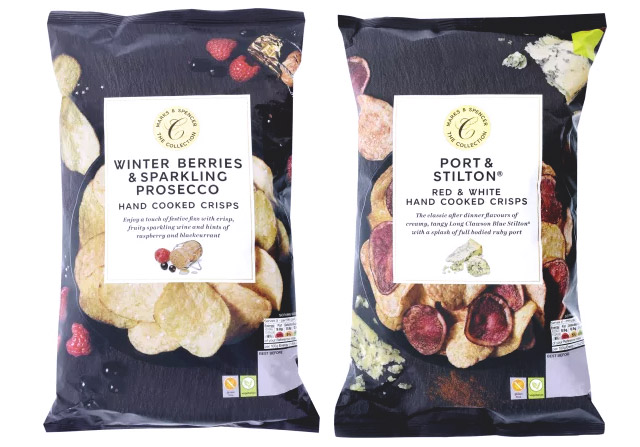 TRY: Marks & Spencer Winter Berries & Sparkling Prosecco and Port & Stilon Red & White Hand Cooked Crisps, P235 at Marks & Spencer
Load More Stories