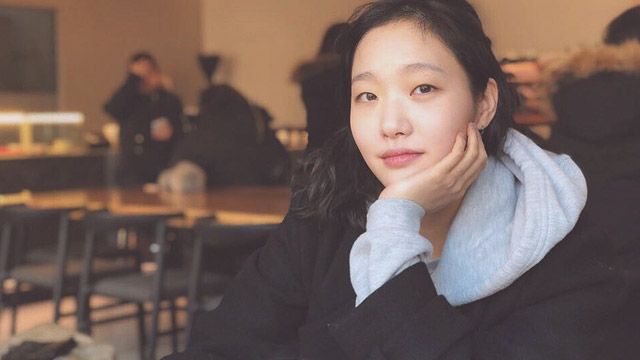 Producers of the upcoming K-drama The King: The Eternal Monarch, which stars Lee Min Ho, just announced that they've found his leading lady and it's no other than Kim Go Eun! The fantasy romance drama is set to begin filming in the second half of 2019 and will begin airing in 2020. 
ADVERTISEMENT - CONTINUE READING BELOW
In case you have yet to know her or her stellar performances in the endearing drama Cheese in a Trap and in the world-wide hit Goblin, here are a few quick facts about the actress:
CONTINUE READING BELOW
Recommended Videos
1. Go Eun is (almost) 28 years old! Her birthday falls on 
July 2, 1991. 
Go Eun spent most of her childhood in China and moved back to South Korea when she was a teen. Meanwhile, her new co-star Lee Min Ho is turning 31 this year. 
ADVERTISEMENT - CONTINUE READING BELOW
2. She's most famous
—

at least in the Philippines

—

for her role in the 2016 K-drama Goblin.

Go Eun played the role of Eun Tak, the Goblin's bride and the only person who could end his suffering as an immortal being. Imagine starring alongside Gong Yoo!

Her other notable projects include the films A Muse (2012), Coin Locker Girl (2015), and Memories Of The Sword (2015). She also starred in the popular TV series Cheese In The Trap (2016). 

ADVERTISEMENT - CONTINUE READING BELOW
3. She's super attached to her nephew! 
The actress' Instagram account is full of photos and vids of them together. Check out a few of them below: 
ADVERTISEMENT - CONTINUE READING BELOW
4. She sings, too! 
Go Eun actually recorded the theme song for Cheese In The Trap. Listen to it here. 
5. Go Eun is set to play two roles for the upcoming 2020 drama: A detective and a criminal. 
The King: The Eternal Monarch will be set in two parallel universes: the Republic of Korea and the Empire of Korea. Kim Go Eun will play detective Jung Tae Eul and a criminal named Luna. The emperor of the Korean empire, Lee Gon (Lee Min Ho), will try to fight evil by teaming up with detective Jung Tae Eul to close the door between the two worlds. 
ADVERTISEMENT - CONTINUE READING BELOW
ADVERTISEMENT - CONTINUE READING BELOW
Comments
Load More Stories