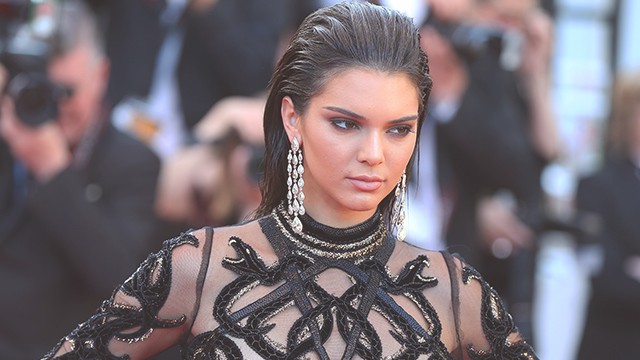 Kendall Jenner has obtained a restraining order against her alleged stalker.
Kim Kardashian's half-sister called police officers to her Hollywood Hills pad on Sunday after she arrived home and found Shavaughn McKenzie in her driveway. He reportedly followed her through the gates as she drove in, forcing her to stay in her vehicle as she waited for cops to arrive.

According to TMZ, McKenzie approached Jenner's vehicle and banged on the window while yelling, "Can I talk to you?" before assuring worried Jenner, "Hey look, I don't have a gun."

After police arrived, they detained McKenzie and he has now been charged with one count of misdemeanour stalking and another count of misdemeanour trespassing by the Los Angeles City Attorney.

On Tuesday, McKenzie pleaded not guilty. He is facing six months in jail and $1,000 (GBP761).

According to GossipCop.com, McKenzie has been told he cannot come in contact with Jenner.

He is reportedly still in jail and his bail has been set at $120,000 (GBP91,276).

This is not the first time the 20-year-old has reportedly had an issue with McKenzie - he also once waited outside the model's West Los Angeles condominium and chased her car as she left the property.

Kendall has yet to speak out about her latest clash with him, but the family has been dealing with security issues for several years. In December, an overzealous fan was arrested at the California home of Kendall's mother, Kris Jenner. Cops swooped in on the property and arrested the male intruder, who was not named, and he was reportedly taken to a hospital for a psychiatric evaluation.
ADVERTISEMENT - CONTINUE READING BELOW
CONTINUE READING BELOW
Recommended Videos
Load More Stories