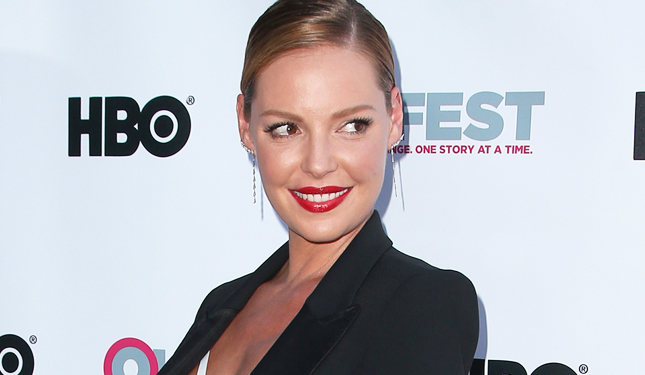 Katherine Heigl is pregnant for the first time.

The 37-year-old former Grey's Anatomy actress has two adopted daughters with husband Josh Kelley - seven-year-old Naleigh Moon and four-year-old Adalaide Marie Hope. Editors at People magazine report Katherine is expecting a baby boy who is due to make his entrance into the world in January.

Katherine confirmed the happy news in a statement to People on Thursday after rumours first emerged earlier this week.
ADVERTISEMENT - CONTINUE READING BELOW

"The Kelley clan is thrilled to announce that we are expecting a third addition to our family," Katherine and Josh said. "Naleigh and Adalaide could not be more excited to welcome their new sibling into the fold and Josh and I are overflowing with joy and gratitude."

The actress shared her excitement over her first pregnancy, which she explained is filled with "anticipation and hormones."

"This is an incredibly exciting time for us filled with hope, anticipation, and hormones. Well, only I'm filled with hormones, but everyone in the family gets to enjoy them," Katherine joked. "We couldn't be more excited to be able to finally share this news with our fans and are looking forward to continuing to share the journey with you all. xoxo, Katie and Josh."

Katherine previously revealed she had always envisioned herself adopting, as her parents adopted her sister Meg from Korea three years before she was born. And Josh was also keen on the idea.

"Josh and I started talking about it before we were even engaged. I wanted my own family to resemble the one I came from, so I always knew I wanted to adopt from Korea," Katherine told Parent & Child magazine previously. "We have talked about having biological children as well, but we decided to adopt first. I just wanted to be a mother."
CONTINUE READING BELOW
Recommended Videos
Load More Stories