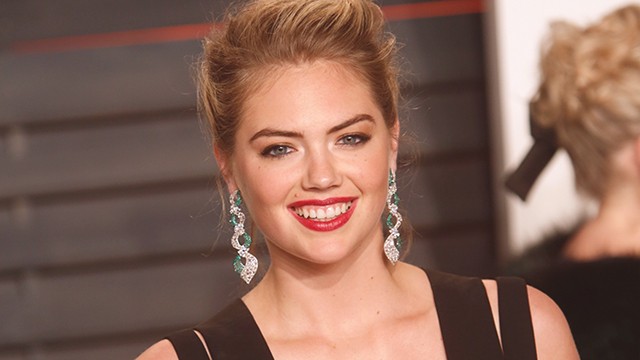 Kate Upton played with fire on Snapchat on Tuesday by mocking the Kardashians.

The model-turned-actress did little to conceal her disdain for the reality television clan in her snap, which showed her and her stylist pouting for the camera.

Alongside the duck face selfie, Kate added the caption: "I look like a Kardashian, nose job and all."
ADVERTISEMENT - CONTINUE READING BELOW
<blockquote class="twitter-tweet tw-align-center" data-lang="en"><p lang="en" dir="ltr"><a href="https://twitter.com/hashtag/CelebrityNews?src=hash">#CelebrityNews</a>: <a href="https://twitter.com/hashtag/KateUpton?src=hash">#KateUpton</a> am do homage to <a href="https://twitter.com/hashtag/TaylorSwift?src=hash">#TaylorSwift</a> for <a href="https://twitter.com/hashtag/KimKardashian?src=hash">#KimKardashian</a> <a href="https://t.co/m15A7ZvEL3">https://t.co/m15A7ZvEL3</a> <a href="https://t.co/353qDerZfx">pic.twitter.com/353qDerZfx</a></p>&mdash; BZ·TV (@TheNightlyHtrae) <a href="https://twitter.com/TheNightlyHtrae/status/768410581741080577">August 24, 2016</a></blockquote><script async src="//platform.twitter.com/widgets.js" charset="utf-8"></script>
CONTINUE READING BELOW
Recommended Videos
Her decision to court controversy with the picture comes after a long-running feud with Kim Kardashian and her husband Kanye West. After Kate was named "the next Marilyn Monroe" by Vanity Fair magazine in 2013, Kanye insisted the label was entirely incorrect.

"Kate Upton ain't Marilyn Monroe. Kim is Marilyn Monroe, you know that," he said on radio show The Breakfast Club. "She was controversial. She is controversial."

The next year, Kim and Kanye made history with their cover of Vogue magazine – a cover that Kate was originally rumoured to have been tipped for.

Kim and Kanye are no strangers to public feuds, having embarked on a bitter war of words with Taylor Swift earlier this year.

After Kanye released his track "Famous," in which he jokes about sleeping with Taylor and calls her a "b**ch", the pop star's representative consequently blasted his choice of lyrics, before Kanye shot back and revealed Taylor was aware of the song and had given his lyrics the OK.

The story surfaced again last month, when Kim shared a series of videos on her Snapchat account, which showed Kanye on the phone with Taylor, apparently getting her approval for his controversial "Famous" lines.

Following the release of the footage, Taylor released a statement insisting she was never told that Kanye was going to refer to her as a "b**ch" in the song, and never gave permission for him to do so.

The drama prompted fans on both sides of the rivalry to stick up for their idols as the story played out in the headlines.
ADVERTISEMENT - CONTINUE READING BELOW
Load More Stories