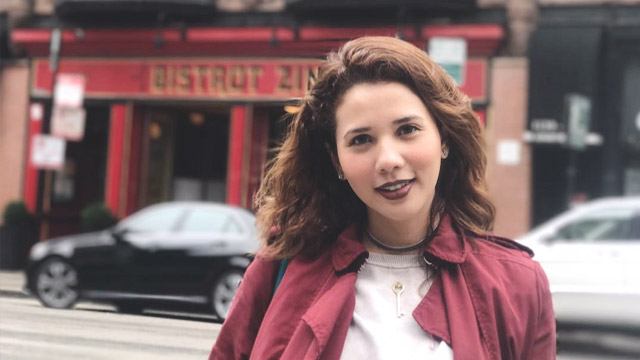 At some point in your life, you've probably seen Karylle on TV and asked yourself, "How can I ever get abs like hers?" Worry no more, because she revealed her fitness "secret" which you can definitely relate to—K-dramas. Check out our interview below:
FN: What are your favorite ways to stay fit? Any workout preferences?
Karylle: K-drama treadmill and K-drama bike. I love K-dramas (duh) so when I watch too much, I make sure to only allow myself to watch while working out. I save the episode on my phone so I can watch it in the gym (yes, iFlix can save hehe).
ADVERTISEMENT - CONTINUE READING BELOW
FN: What motivates you to stick to your routine? How do you convince yourself to get going when you feel like staying in bed (especially with the cool, holiday weather)?
Karylle: I need to know what happens in the next episode. Hahaha.
FN: Do you work out with your husband? If so, how does having an "exercise buddy" affect your performance?
Karylle: Lee Min Ho is my fave work out buddy. I think one of my first K-drama shows was Legend of the Blue Sea.
Next is Yael. Haha. It's nice seeing him on the treadmill next to me. But fun runs together are my fave. Looking forward to the Color Manila Run in January to start the year right!!!! So much good energy there.
FN: Do you follow a certain diet? If so, what principles do you follow?
Karylle: I try to eat a healthy breakfast so that i can eat anything for lunch and dinner. I love chips! I indulge once in a while.
ADVERTISEMENT - CONTINUE READING BELOW
I think diet trends can be dangerous when we don't really study it or get checked by the doctor. Each body is different and although one diet may work for someone, it doesn't necessarily mean it will work for you.
FN: What message can you share with our readers who are making fitness resolutions for 2018?
Karylle: [The New Year] is the best time to make big changes. Try to go with the flow of that energy of everyone trying to make a positive change in their lives.
ADVERTISEMENT - CONTINUE READING BELOW
Try to make many workout buddies or be part of several groups who work out. And find what works for you for busy days and free days. Enjoy!
Load More Stories