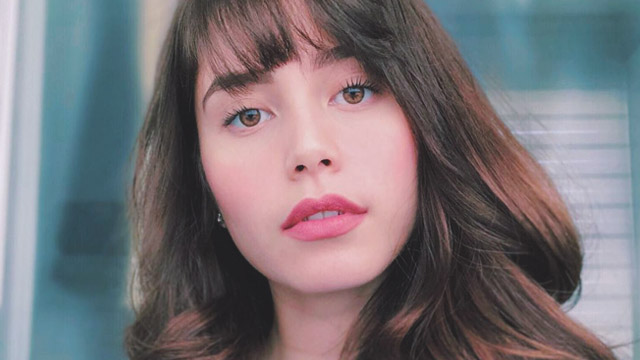 Jessy Mendiola recently opened up about her weight loss. However, instead of telling everyone what she did or what she ate, the actress wrote about how she slowly got back on her feet and found balance.
In an Instagram post, Jessy shared photos of herself from before and after she has lost weight. She prefaces the caption by saying that a lot of people asked her to share her journey, "Not to show off or anything, but rather to inspire."
ADVERTISEMENT - CONTINUE READING BELOW
"I've always thought of myself as really strong and fit, yes, even on the picture on the left. I worked out regularly (weights and all), ate what I felt was good for me and you know what? It felt good, I was happy," Jessy admits. But, according to her, something changed after she was hailed FHM's Sexiest Woman in 2016.
"[Back then], I thought...finally, people appreciate my efforts and my body. But I was wrong. I was bullied, body shamed with bashers calling me names like pata, baboy, taba, etc." She says people told her that she didn't deserve to win, mainly for being "bigger" than the other nominees.
"I felt really down and started losing my confidence. I loved myself then...but when people started pointing out my flaws, I started hating myself, at times even thinking I was a bad person for having 'thunder thighs.'"
Soon, the result of the negativity took a toll on her. "I stopped working out, I got depressed, binge ate my feelings off and started gaining more weight than I should. I didn't even want to be seen on TV anymore, I started turning down roles and it affected my work," reveals the actress. And when her job was put on the line, a switch flipped. "I realized, why should I feel so bad about myself when I loved myself even before I was called 'sexiest.' I thought of myself as sexy, strong, and beautiful in my own way."
Thereafter, Jessy jumped back on the fitness train. She writes, "I started building myself up again despite what other people say (until now they call me names) and have lost 15 lbs. since. I learned to eat moderately and exercise to feel good, to be energized rather than by punishing myself for eating chocolates or that blueberry muffin."
She then sends a positive message to those who might be going through the same thing, because in the end, her weight loss wasn't just about the aesthetics. Jessy wanted to be healthy again, and holistic health and wellness involve improving more than the body, but the mind, too.
"When I decided to shift perspective, everything started falling into place. I may not be the sexiest for others, but I am sexy and beautiful for myself, that alone is enough," she muses. "Love yourself, love your body, and it will love you back. Trust me."
Read her full post below:
ADVERTISEMENT - CONTINUE READING BELOW
This story originally appeared on Preview.ph.
* Minor edits have been made by the Femalenetwork.com editors.
Load More Stories