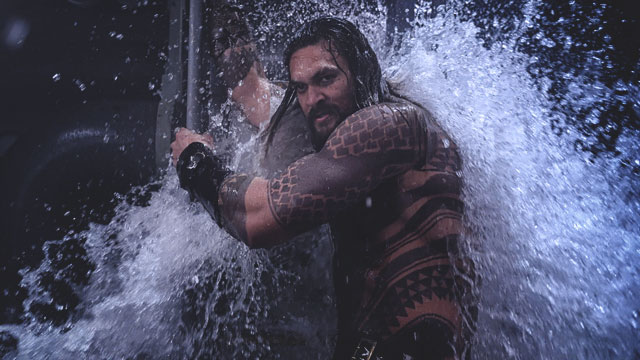 If you've been living under a rock these past few days and are unaware of the Momoa in Manila Mania afflicting the nation, we highly recommend that you climb out from under it and dive into the Atlantean seas, so to speak, at a theater near you.
ADVERTISEMENT - CONTINUE READING BELOW
Holidaze or not, indulge yourself in an eye-opening, or rather, eye-popping experience guaranteed to make your heart race while causing your stress levels to plummet because you will instantly forget all your troubles. Here's why you should follow our advice:
5. Jason Momoa was destined to play the part.
Being typecast as a "half-breed" throughout his career (his first role in 1999: half-Hawaiian, half-Texan lifeguard Jason Ioane on Baywatch: Hawaii; his last one in 2016: half-Irish, half-Native American outlaw Declan Harp in Netflix's Frontier) eventually paid off when he landed the ultimate half-breed role: the half-man, half-Atlantean Arthur Curry in Aquaman.
Joseph Jason Namakaeha Momoa was born in 1979 in Honolulu, Hawaii, to Coni, a photographer of German, Irish, and Native American descent and Joseph Momoa, a Native Hawaiian painter. When he was little, Jason and his mother moved to Iowa where he was raised. He didn't move back to Hawaii until after high school, during which time he was discovered as a model, subsequently landing a role on Baywatch: Hawaii.
CONTINUE READING BELOW
Recommended Videos
You could say feeling like a fish out of water isn't new to him. "Like Arthur, I was a half-breed, split between Iowa and Hawaii, so I could definitely identify with that," he told GQ.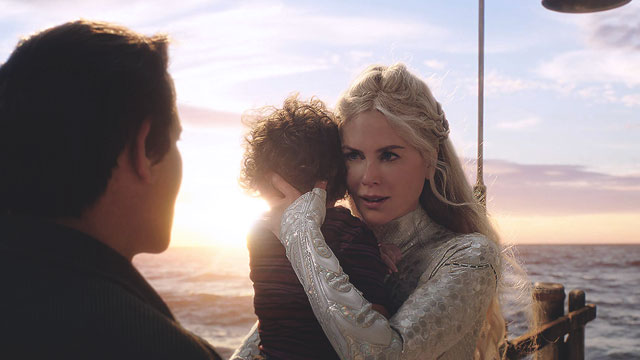 ADVERTISEMENT - CONTINUE READING BELOW
"My upbringing was 100 percent two different worlds," Jason told the Philippine press. "You know, one race and another race, not all the culture, except for that culture. So I can identify with it. I love both places very much. I love both my experiences very much, and so I'm surrounded by people that love their home and don't want to leave their home, and I'm just one of the people that wanders.
ADVERTISEMENT - CONTINUE READING BELOW
"It's not necessary as an actor, to need that, but it's really cool to play a superhero where sometimes he's 'I don't wanna be a goody-goody or a baddie-bad.' This is something that I can relate to and pass down to children who may have single parents, it's totally cool that they're mixed-race. It's cool that I get to be the face of that. And it's perfect timing. Maybe it was meant to be. Who knows?"
More proof that it was pre-ordained for him to someday play Aquaman: He majored in marine biology in college in Iowa, making him more than qualified to assume the role of a superhero who understands and communicates with ocean-dwellers. Jason recalls, "Surprisingly, they had this campus in the middle of Des Moines, and it was all aquatics—sharks, eels and so on. I really love the ocean, being an islander. It's something that absolutely scares me, yet draws me in. It's calming. It's always evolving. It's always moving. Like fire, you can just stare at it. The mind's constantly entertained by it. You can get lost in it."
ADVERTISEMENT - CONTINUE READING BELOW
Jason is an avid surfer (and the nephew of Hawaiian surfing legend Buffalo Keaulana) whose affinity with the ocean is almost spirtitual. "From the Philippines to Hawaii to Tahiti and Fiji… Many islands have their celebrated water gods. That resonated with me instantly," he recalls. "In Polynesia, the shark is the protector for our family. They call it the mana, the supernatural power. I had this dream that I'm surfing and see a big shark. I'm like 'Hey, bro! I'm one of you!' I wish I really could talk to fish, to sharks. Of course, now that I'm Aquaman..."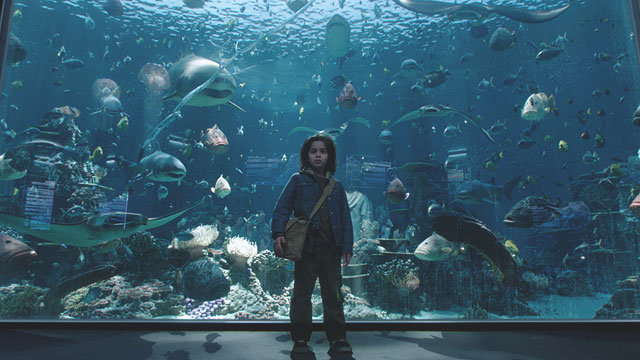 ADVERTISEMENT - CONTINUE READING BELOW
4. The filmmakers gave Aquaman a makeover to be more like Jason.
With his burly physique, green eyes, caramel complexion, and manly mane, the 6'5" Jason looks nothing like the iconic blonde and blue-eyed, orange-and-green leotard-clad and very white Aquaman from DC comics, but he inspired the producers to dare buck tradition (and potentially incur the ire of loyal comics fans) and tailor the character to adjust to him—down to Arthur Curry's tribal tattoos, inspired by Jason's own. (In fact, they had to be applied by the makeup department more than 100 times during the shoot.)
Husband-and-wife producers Zach and Deborah Snyder told the L.A. Times that they cast Jason as Aquaman after seeing him as Dothraki chieftain Khal Drogo on Game of Thrones. Deborah said, "Zack was like, 'Jason would be the perfect Aquaman.' I was like, 'It's so out of the box. But yeah!' He can be tough. And he feels like he comes from the water."
ADVERTISEMENT - CONTINUE READING BELOW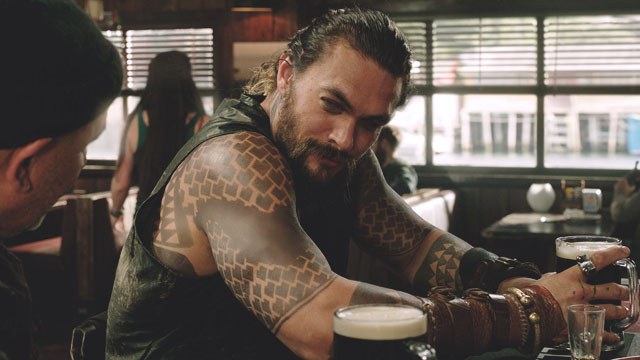 Says his Aquaman co-star Amber Heard, "The filmmakers allowed who Jason is to inform our version of Aquaman, and Jason has really recreated the character. I think it is a very refreshing, modern, cool, totally different version of Aquaman that goes beyond what we would expect from the comics, but feels true to them at the same time." Jason is just so stoked to be the first actor to play Aquaman in a film, and about the message it sends to this generation. "Maybe now kids will look at it and go: Wow, a brown-skinned superhero. This is my Aquaman," he said in an interview with the Press Association.
ADVERTISEMENT - CONTINUE READING BELOW
3. He dazzles in every scene.
Naturally, Jason's commanding presence—the brawn, the (man) bun, and the badass aura—that balances swagger with sensitivity already probably does 90 percent of the job. Coupled with his charisma and comic timing (if you haven't seen his SNL hosting gig, why haven't you?), he is simply irresistible to watch on the big screen.
One might argue that because of his deep connection to his character, as well as the fact that the filmmakers tweaked the persona of Arthur to be more like Jason that he is just playing himself, but it is his thorough understanding of Arthur's psyche that makes his portrayal authentic and emanating from within in his scenes. Jason explains Arthur's psychological makeup, and motivations and mission: "He's got a lot of bravado, but he does have compassion and even fears. He's a good man, but what makes him truly great is that only he can unite these two different societies because he is also Atlantean, and the chosen one. Yet what makes him human, even humble under all that swagger, is that he knows he is just not ready for it."
ADVERTISEMENT - CONTINUE READING BELOW
2. He's such a nice guy. And yes, he smells nice, too. 
"I'm so overwhelmed," Jason bellowed onstage during December 11's fan event at the MOA Music Hall, to the ecstatic crowd's screams and shrieks, adding, "Thank you, Manila, I have never received this much love in my life! I love you!"
ADVERTISEMENT - CONTINUE READING BELOW
He rightfully deserved their love, a.k.a. the kind of intense Pinoy fan adulation and audience reception known to be unlike any other in the world. Fans in the hundreds started piling up as early as 12 noon, patiently waiting until he and co-star Amber Heard and director James Wan appeared at the venue at around 7:20 p.m. And give them good fan love back he definitely did. We witnessed him sincerely and enthusiastically making an effort to stop to shoot selfies and sign Aquaman fan art and collectibles for as many fans as he possibly could. To answer all the countless "Mabango ba siya?" queries we got on social media, the answer is a resounding "Yes!"
Check out what happened during his Manila visit in the video below:
His aura belies the fact that Jason is a real-life gentle giant who's not afraid to expose his vulnerabilities, "I was raised by a single mother and I'm very connected to my emotions," he told the Mirror. He added, "I'm not going to normally get hired to play those emotional things—and I'm capable of it…I'm just trapped in a big, dumb body!"
ADVERTISEMENT - CONTINUE READING BELOW
Jason, who is 39, is married to his childhood crush, The Cosby Show star Lisa Bonet, 51. They've been together since they met in a jazz club in 2007. They have two kids, Lola Iolani, 11, and Nakoa-Wolf Manakaup Namakaeha, 10, and he serves as stepdad to Bonet's daughter, actress Zoë Kravitz, 30, who calls him Papa Bear.
If you do watch Aquaman, you'll probably beat Jason to it—he has purposely not seen the movie because he's been waiting to finish their world tour so he can finally watch it with his kids. He says, "There aren't too many movies I've been in where kids get to watch, so I'm excited to sit down with my own children and watch this one. That will be a trip! It was cool to be part of it. Yeah, all the dreams are coming true."
1. I mean…come on!
No.
ADVERTISEMENT - CONTINUE READING BELOW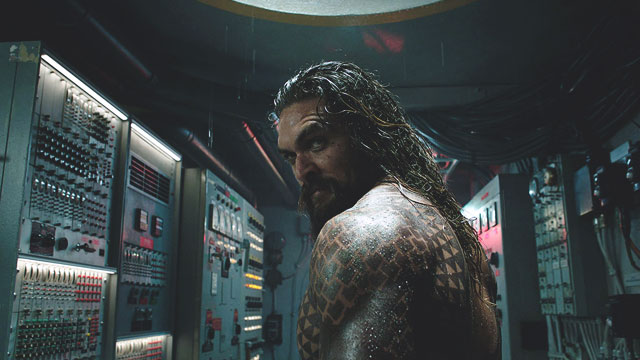 More.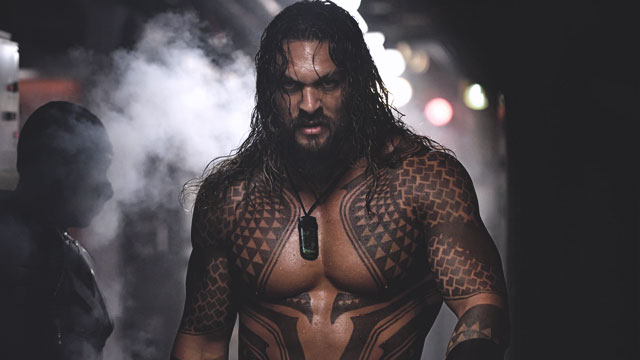 ADVERTISEMENT - CONTINUE READING BELOW
Words.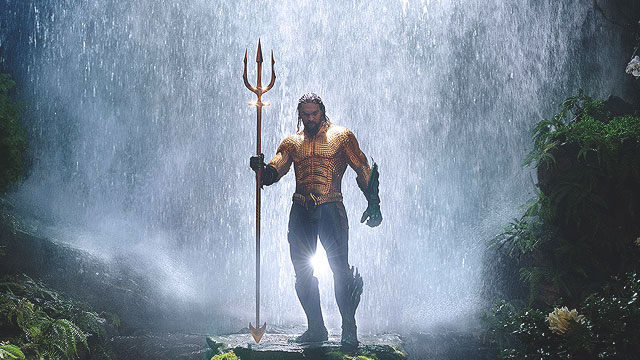 Aquaman is now showing nationwide.
Load More Stories