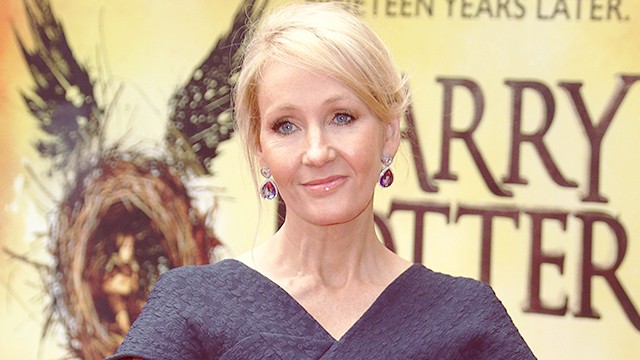 British author J.K. Rowling is "done" writing boy wizard stories after celebrating the official opening of her new West End play Harry Potter and The Cursed Child.

The play, penned by Rowling, writer Jack Thorne and director John Tiffany, is set 19 years after the seventh and final book in the boy wizard series, Harry Potter and the Deathly Hallows. It follows the characters Harry Potter, Hermione Granger and Ron Weasley as they send their own children to Hogwarts School of Witchcraft and Wizardry.

Audiences had been urged to keep the spoilers to themselves since the play - presented in two parts over five hours - began previews in early June, and Rowling is thankful fans have honoured her request.

"It's the most extraordinary fandom, so I'm not surprised... they didn't want to spoil it for each other," she told BBC News as she attended the gala opening of the play at the Palace Theatre in London on Saturday.
ADVERTISEMENT - CONTINUE READING BELOW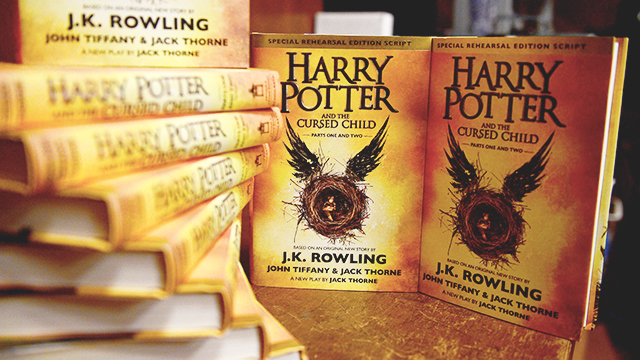 Harry Potter and The Cursed Child has won a number of five-star reviews, and Rowling, Thorne and Tiffany joined the castmembers on stage as they were given a standing ovation on Saturday night.

When asked if she hoped the show would head to Broadway, the author said, "I'd love it to go wider than that. I'd like as many Potter fans to see it as possible."

The book of the play, billed as the eighth Harry Potter story, was published at midnight on Sunday, with bookshops around the world holding late-night openings to allow fans to pick up their copies.

However, Rowling also had some bad news for fans, after declaring she will not be writing any more Potter-related stories.

"(Harry) goes on a very big journey during these two plays and then, yeah, I think we're done," Rowling remarked to Reuters. "This is the next generation, you know. So, I'm thrilled to see it realised so beautifully but, no, Harry is done now."

The Harry Potter books have sold more than 450 million units since the first novel, Harry Potter and the Philosopher's Stone, was released in 1997. The books have been adapted into eight critically-acclaimed films starring Daniel Radcliffe, Emma Watson and Rupert Grint as Potter, Granger, and Weasley, respectively.

Another Harry Potter spin-off film, Fantastic Beasts And Where To Find Them, starring Oscar-winner Eddie Redmayne, is slated for release in November.
ADVERTISEMENT - CONTINUE READING BELOW
Recommended Videos
Load More Stories