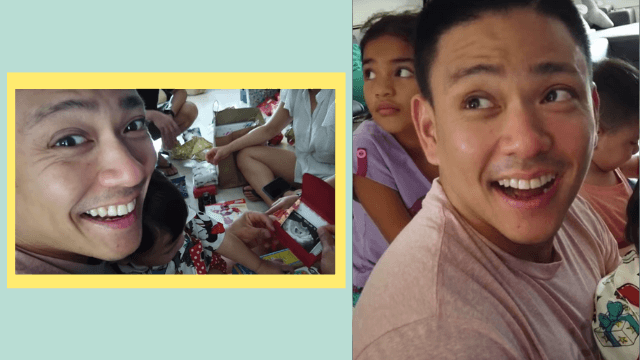 Hosts Iya and Drew Arellano are expecting baby number three, and they announced it in the most heartwarming Christmas video.
The video starts out with Iya giving a glimpse of their busy Christmas morning, followed by a family bonding session where their sons, Primo and Leon, were opening their gifts.
ADVERTISEMENT - CONTINUE READING BELOW
Around about the 6:48 mark, Iya reveals her "surprise gift to Papa Du."
Iya gave Drew a short note that read "Love, ready for baby #3. Merry Christmas! Love, Mrs. A." It was accompanied by a sonogram taken on December 14.
Drew's reaction was priceless as he went through a rollercoaster of emotions, going from shock to excitement as he clutched the sonogram in teary-eyed disbelief. He and Iya also shared a cute high five towards the end. 
The couple is also celebrating their sixth wedding anniversary this weekend. Both took to Instagram to post throwback pics.
ADVERTISEMENT - CONTINUE READING BELOW
Drew also recently made headlines talking about prioritizing his family. 
"I remember back when I was 30...I think it's like 10 years ago, I already knew what I wanted to do, not specifically, but I knew what I wanted to become and that's to be a great father so my life revolved around that objective," the dad of two said at the signing of his contract renewal with GMA, his home network for 14 years now.
When Primo was born, the actor has made it a point to be home before his son's bedtime. The work he does on Biyahe ni Drew and AHA! only comes in second among his priorities, no matter how much he loves these shows. "Work hours should be [regulated]," he states.
Load More Stories