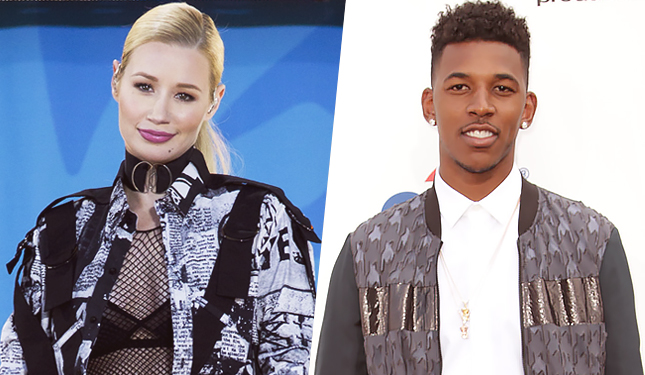 Iggy Azalea appears to be wasting no time in forcing ex-fiance Nick Young out of her life - his belongings were spotted in the driveway of her house on Monday.

The Black Widow rapper announced the couple's split on Instagram on Sunday, June 19, revealing she had major trust issues with the basketball star after he was caught on camera boasting about his sexual exploits behind his fiancee's back.

And Iggy is keen to remove all traces of Nick from her life, dumping his furniture items and keepsakes outside the home they shared in Los Angeles.

The items included tables and artwork. Iggy also had the vintage 1962 Chevy Impala she gifted Young for Christmas in 2014 towed away.

The 26-year-old Fancy hitmaker went public with the break-up, telling Instagram followers: "Unfortunately although I love Nick and have tried and tried to rebuild my trust in him - it's become apparent in the last few weeks that I am unable to."

She went on to wish her now-ex "the best", adding, "It's never easy to part ways with the person you planned your entire future with, but futures can be rewritten and as of today mine is a blank page."

Nick, 31, later confirmed the news by tweeting, "Single".

The couple started to experience romance issues in March, when video of Young allegedly admitting to cheating on his fiancee, secretly taped by his Los Angeles Lakers teammate D'Angelo Russell, was leaked online.

Despite the drama, Azalea insisted she and Young were "good" days later, but she made it clear that a planned marriage was no longer definite. The couple became engaged a year ago.
ADVERTISEMENT - CONTINUE READING BELOW
CONTINUE READING BELOW
Recommended Videos
Load More Stories