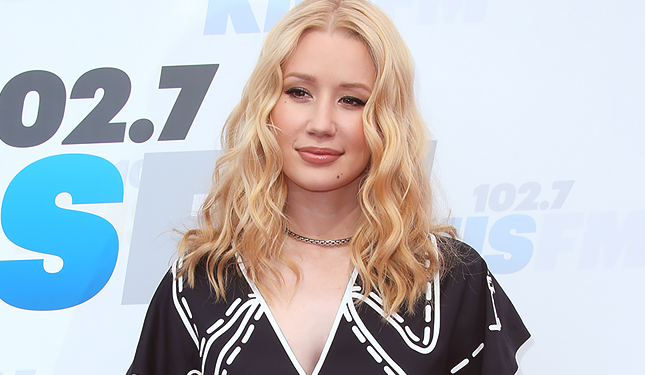 Iggy Azalea has called off her engagement to basketball star Nick Young.

The "Fancy" rapper took to Instagram on Sunday to announce the breakup news to her followers.

She wrote: "Unfortunately, although I love Nick and I have tried and tried to rebuild my trust in him - It's become apparent in the last few weeks I am unable to. I genuinely wish Nick the best."

She continued, "It's never easy to part ways with the person you planned you're (sic) entire future with, but futures can be rewritten and as of today mine is a blank page."

The Los Angeles Lakers star later appeared to confirm the split by simply tweeting, "single."

The couple's breakup comes three months after Nick was seen boasting about his infidelity in video footage leaked in March.

In the clip, Nick, who did not seem aware that he was being recorded, was speaking to his teammate D'Angelo Russell about cheating on Iggy with a 19-year-old girl at a nightclub.

Shortly after the footage surfaced, Iggy took to Twitter to tell her fans she was still with Nick despite the scandal, writing, "For the record, I haven't broken up with Nick," she wrote. "We are together and I would love to be given a little (a lot) of privacy on the matter."

She continued to plead with people to stop asking her about the romance, adding, "I always answer questions honestly, but my job is to promote my music, not my relationship. I'd love to be interviewed about the former only."

The rapper also gave an subsequent interview with radio station 103.7 KVIL's Leigh Ann and Courtney Kerr, revealing that her beau had some explaining to do before she decided once and for all if she still wanted to marry him.

"I guess I'm still engaged, I think so," she said. "I know I haven't called it off; I have to have a talk with him and see how the talk goes. We're not unengaged yet."

"We're not not engaged, but you have to, like, do some work for me to put the ring back on (my finger)."

Iggy, 26, became engaged to Nick in June, 2015, and the couple was hoping to get married this year.
ADVERTISEMENT - CONTINUE READING BELOW
CONTINUE READING BELOW
Recommended Videos
Load More Stories