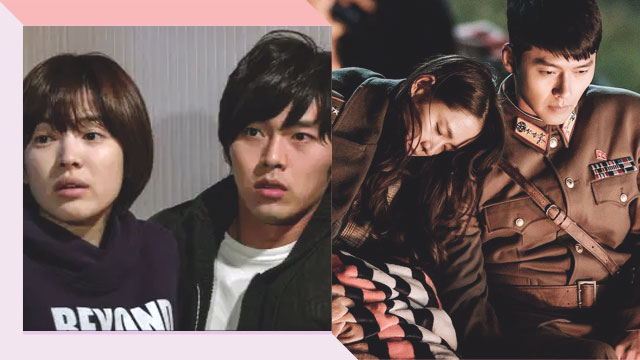 It takes one K-drama to fall under the spell of its lead actor. This is what happened after we finished watching Crash Landing On You. Hyun Bin, also known as Captain Ri Jeong-hyeok in the drama, won our hearts thanks to his action star appeal and his gentle, caring attitude towards Yoon Se-ri (Son Ye-jin.) 
ADVERTISEMENT - CONTINUE READING BELOW
As much as we want to watch CLOY all over again, something tells us it's about time that we see more of Hyun Bin's acting range through the previous K-dramas he starred in. We went through his list of shows and found ones that you too can easily stream on Viu and Netflix. Check them out: 
1. Secret Garden 
Where to watch: Viu, Netflix
In this 2010 K-drama, Hyun Bin plays a character named Kim Joo-won, a department store CEO who meets the cool stuntwoman Gil Ra-im (Ha Ji-won.) He seems attracted to her but it remains unrequited from Gil Ra-im's end. Later on, they fall in love with each other despite the objection of Kim Joo-won's mother. What makes this K-drama different is a plot twist that includes Kim Joo-won and Gil Ra-im switching bodies. 
Hyun Bin earned multiple recognitions for this K-drama like "Top Excellence Award", "Best Couple Award" shared with Ha Ji-won, "Top 10 Stars" and "Netizen Popularity" at the 2010 SBS Drama Awards. Hyun Bin also received the Grand Prize (Daesang) for TV at the 47th Baeksang Awards, one of the highest acting awards.
ADVERTISEMENT - CONTINUE READING BELOW
Recommended Videos
2. Worlds Within 
Where to watch: Viu
Also known as The Way We Live, this K-drama takes us behind the scenes of television production. Jung Ji-oh (Hyun Bin) and Joo Joon-young (Song Hye-kyo) are directors who share a romantic past. They dated and had a bad break-up back in college. They rekindle their romance but encounter conflicts along the way. Joon-young's mother doesn't approve of Ji-oh because of his poor family background. Ji-oh also gets an eye disease which affects his career.  
Worlds Within is the perfect example of reel-to-real romance. Hyun Bin and Song Hye-kyo developed a mutual understanding and began dating. Their on-and-off screen chemistry was undeniable, catapulting them as a K-drama power couple back in 2008. However, two years later, both actors decided to end their relationship. It was truly the end of an era. 
3. Hyde, Jekyll, Me 
Where to watch: Viu, Netflix
Based on Lee Choong-ho's webtoon entitled Dr. Jekyll Is Mr. Hyde, this K-drama features a third-generation chaebol named Gu Seo-jin (Hyun Bin) who is bound to inherit the family conglomerate that is the Wonder Group. Gu Seo-jin runs the Wonder Land theme park while his cousin-slash-rival Ryu Seung-yeon (Han Sang-jin) is on top of Wonder Hotel operations. Gu Seo-jin suffers from a dissociative identity disorder. He has a split personality that ranges from his usual cold, unbothered self to a kind, gentle version named Robin. The drama digs deep on how Gu Seo-jin has gotten the disorder. 
ADVERTISEMENT - CONTINUE READING BELOW
Of course, a K-drama wouldn't be complete without romance. This is where we meet Jang Ha-na (Han-Jimin) who works as a circus master at Wonder Land theme park. She is determined to make the circus show a primary attraction which prompts her to confront Gu Seo-jin who wants to cancel the whole thing because of low ticket sales and high production costs. Later on, both of them get in trouble after a kidnapping incident. Gu Seo-jin's alter ego Robin starts to care for Jang Ha-na which makes the plot even more interesting.  
4. Memories of the Alhambra 
Where to watch: Netflix
Before his Crash Landing On You days, Hyun Bin starred alongside Park Shin-hye in Memories of the Alhambra. There he plays CEO Yoo Jin-woo who travels to Granada, Spain so he can meet up with a video game creator named Jung Se-joo (Park Chan-yeol.) The latter goes missing which leads Yoo Jin-woo to Jung Hee-joo (Park Shin-hye), also known as Jung Se-joo's sister. Together, they unexpectedly embark on an adventure to look for Jung Se-joo. This involves blurring the lines between augmented reality and the real world. 
ADVERTISEMENT - CONTINUE READING BELOW
Memories of the Alhambra is considered as one of the highest dramas in Korean cable television history. It also garnered great reviews for its creative storytelling.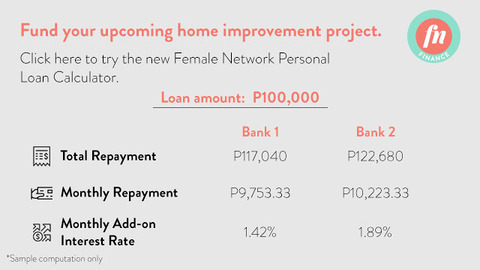 Load More Stories