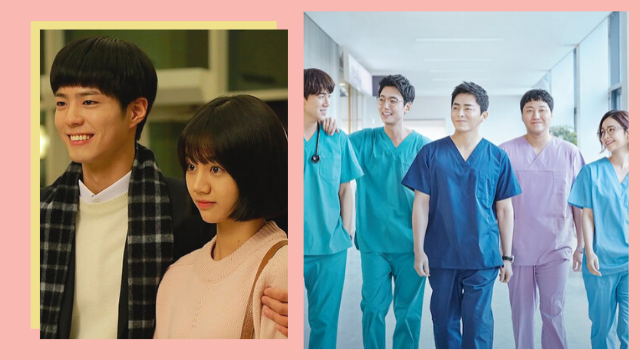 While we all love our fix of kilig K-dramas, we also enjoy watching stories that aren't all about romantic relationships. We asked the girls over at our Facebook Community, Cosmo Mixers, about their favorite heartwarming K-dramas and we listed down the best ones below. Definitely consider these the next time you're looking for a really good drama to watch—we can totally vouch for them! 
ADVERTISEMENT - CONTINUE READING BELOW
When The Camellia Blooms
Watch It On: Netflix
CONTINUE READING BELOW
Recommended Videos
"I'm currently watching When The Camellia Blooms and I can't believe I slept on this gem when it aired last year. I don't usually go for heartwarming dramas 'cause I'd rather not want to deal with the feels during my downtime, but I gave in to curiosity with this one. And I'm sooo glad I did! Its whip-smart dialogue and incredibly talented cast of characters really warmed my heart, hihi. Of course Kang Ha Neul just makes me fall in love with him more with each episode, but the quiet strength that Gong Hyo Jin exudes is just so inspiring to me! She's flawed, yes, but that doesn't stop her from losing sight of who she really is." - Cindy
Hospital Playlist
Watch It On: Netflix
"Hospital Playlist! No complex plot, no villains, no unnecessary drama—just a simple story of love, life, and solid friendship. Not our usual K-drama but this one is very heartwarming. Cried over the simplest scenes. Ang ganda!" - MJ
ADVERTISEMENT - CONTINUE READING BELOW
Misaeng
Watch It On: Netflix
"Unpopular opinion, but also, Misaeng! It's heartwarming, especially for people who are just starting out in their careers. It shows you the value of hard work, sticking to your personal principles, and even business ethics." - Ginyn
Prison Playbook 
Watch It On: Netflix
"Prison Playbook. It's not for anyone looking for kilig (pero meron naman haha), but it's perfect if you just want a good laugh. In the process, you'll appreciate the good in people (even criminals have some good in them!) and their genuine intentions to help others." - Ginyn
Reply 1988
Watch It On: Netflix
"I really had no expectations when I started watching this series, but I found myself constantly tearing up halos every episode! Beautiful storytelling about friendship, family, and relationships. May kilig parts naman, but I loved the lessons on friendship and family more!" - Retty 
Hospital Ship
Watch It On: Viu, Netflix
ADVERTISEMENT - CONTINUE READING BELOW
"Hospital Ship-simple lang plot nito. But the first few episodes, especially about family, iyak ako eh!" - Trina
It's Okay, That's Love
Watch It On: Netflix
This was a popular answer in our thread, and we understand why. This 2014 drama follows the story of two people who both suffer from mental illnesses from their past experiences. While it was always smooth sailing, they do help each other on their journey to healing. 
Reply 1994
Watch It On: Viu, Netflix
"Reply 1994! PD Shin really mastered the art of heartwarming dramas." - Steffi
Load More Stories