Here's Part 4,872 of the ongoing Barretto family saga: Gretchen Barretto just reacted to the alleged viral photos of her and businessman Atong Ang. But before we go into the details of the photos, it must be noted HOW exactly Atong is connected to the Barretto feud.
ADVERTISEMENT - CONTINUE READING BELOW
Atong, along with Gretchen, allegedly attended the wake of Barretto patriarch Miguel Barretto on October 16. This was the same night the first Barretto fight reportedly blew up, which was witnessed by President Rodrigo Duterte. According to Marjorie Barretto's explosive TV Patrol interview on October 22, she claimed that Atong is Gretchen's boyfriend and was previously in a relationship with Nicole Barretto, Marjorie and Gretchen's niece and daughter of their brother JJ Barretto.
CONTINUE READING BELOW
Recommended Videos
Atong previously denied these claims in a statement released on October 20.
Got that? Okay. Moving on to those photos.
On October 23, Gretchen, who's currently in San Francisco with her daughter Dominique Cojuangco, reacted to a series of alleged photos featuring her and Atong which were snapped inside a plane and airport. Via Instagram Stories, Gretchen posted a screenshot of the first suspected photo of her and Atong sleeping in a plane. Gretchen is seen leaning into Atong's lap with their hands seemingly intertwined.
ADVERTISEMENT - CONTINUE READING BELOW
Gretchen wrote on the post, and said, "Unaware. Good morning, San Francisco. I crossed [a] bit over a bit much. This photo was sent through direct message. I'm being asked to react. It is clear I was asleep on a plane ride."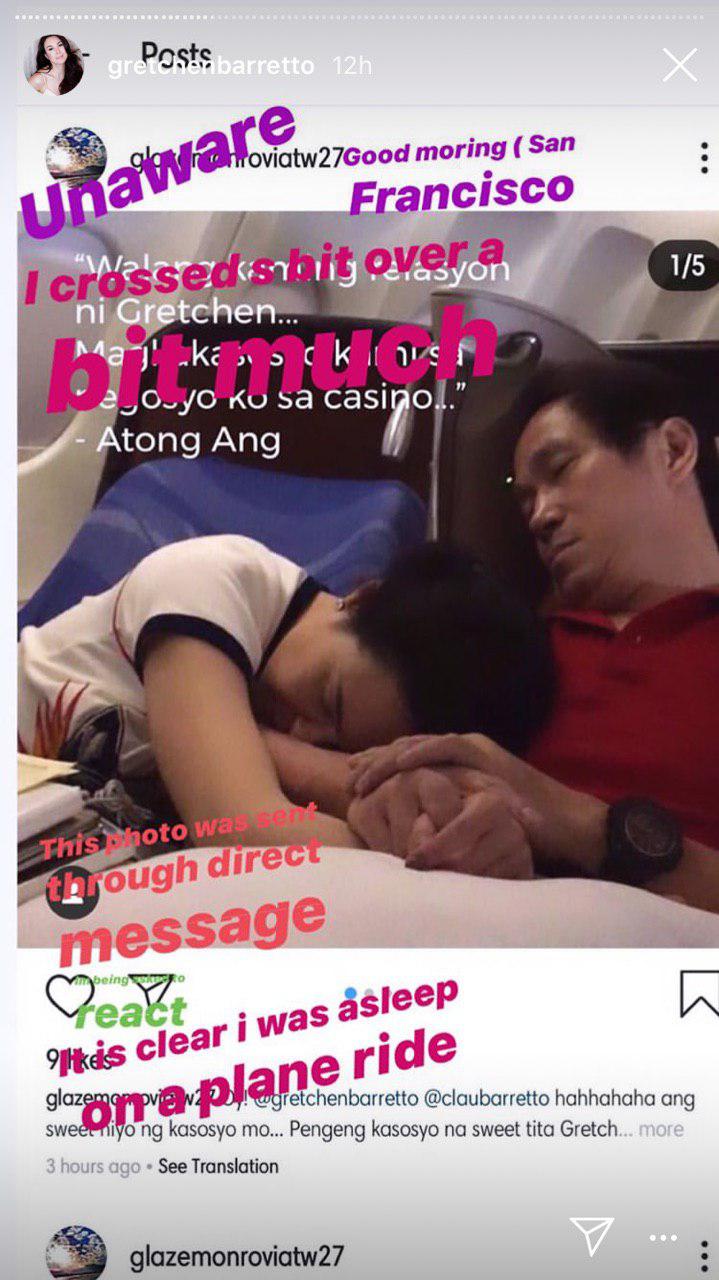 In another Instagram Story, Gretchen posted a screenshot of the four other alleged photos of her and Atong taken inside a plane and in an airport. In one of the photos, two hands are seen clasped together with a red circle marking the gesture. "Nothing wrong with these photos. Fully clothed, no naked photos like of Marjorie itchy-very," Gretchen wrote with her seemingly referencing Marjorie's nude photo scandal in 2013.
ADVERTISEMENT - CONTINUE READING BELOW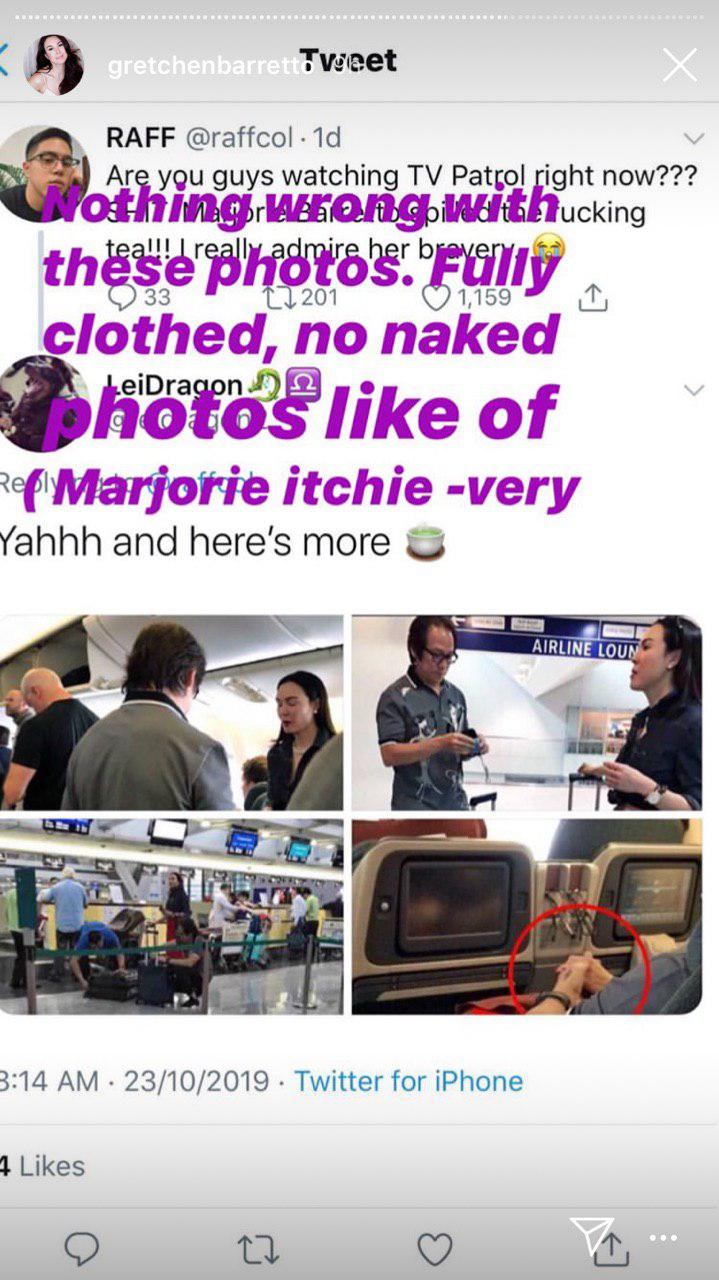 Comments
Load More Stories