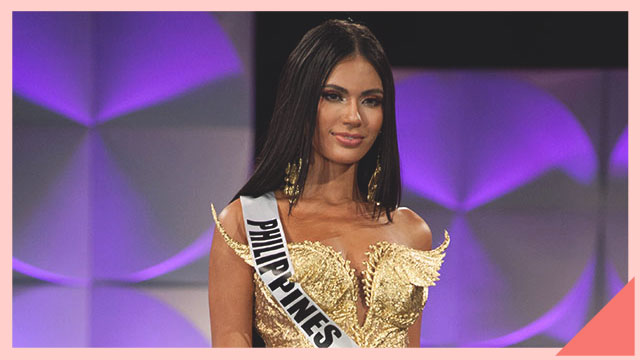 Gazini Ganados scored a slot in the Miss Universe 2019 Top 20, and was given the chance to share her advocacy during her opening statement.
Gazini, who grew up with her grandparents, has always felt strongly about eldery care, and has been working with organizations towards offering better health care and standards of living for senior citizens.
ADVERTISEMENT - CONTINUE READING BELOW
Here's Gazini's opening statement.
"The world is aging... My grandparents raised me and I've worked in an organization that was supportive of elderly care. I learned, I realized that there's this stigma between ageism, poverty, and invinsibility.
It is [right] for us to remember that they were the ones who paved the way for us, and we should reciprocate that love and no one should ever be left behind."
While she didn't make it to the top 10, we're sure Gazini will continue on with her mission after the pageant. 
Aside from supporting the elderly, Gazini has also helped spread awareness against HIV.
And has worked with Smile Train Philippines, an organization that gives free cleft lip/palate surgeries for those in need.
ADVERTISEMENT - CONTINUE READING BELOW
She has also been "given the opportunity to promote the Sustainable Development Goals of the United Nations to help address global challenges including those related to Poverty, Inequality, Climate, Environmental Degradation, Prosperity, and Peace and Justice."
ADVERTISEMENT - CONTINUE READING BELOW
Load More Stories