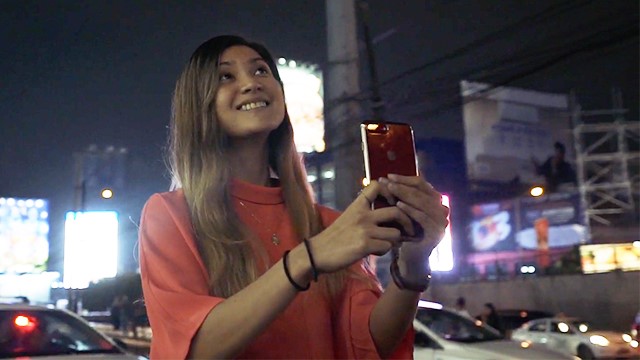 Following the success of its Video Every Day campaign, digital service provider Smart Communications makes streaming even more convenient by giving Smart Prepaid, Sun Prepaid, and TNT subscribers free access to YouTube. Now, all prepaid subscribers simply have to dial *123#—Smart's portal for promos—to enjoy hours of YouTube content every day.
"Filipinos love YouTube and it has evolved to become more than just a platform. For many, it is an educational tool, an entertainment hub, and a handy resource for life hacks," says PLDT-Smart SVP and Consumer Business Market Development Head Oscar A. Reyes, Jr.
YouTube is the go-to video platform for Filipinos who, in recent years, have started to consume online content mainly through mobile devices. With Free YouTube For All, Smart provides subscribers a convenient way to pursue their passions, whatever they may be. After all, YouTube has something for everybody—whether it be vlogs, tutorials, product reviews, or even full-on shows. "Now, more and more Filipinos can pursue their passions anytime and anywhere by watching their favorite content on YouTube."
Prepaid subscribers can enjoy the following offers: Subscribers on LTE can get a free additional hour of YouTube streaming on top of their Giga Video or Giga Video+ subscriptions, and non-LTE subscribers who upgrade to LTE can get up to an hour of free YouTube streaming daily for up to 60 days. Smart, Sun, and TNT subscribers can use up their additional YouTube data in one sitting or in several short sessions throughout the day without having to worry about deductions on data allocation for other online activities. Subscribers who avail of the Free YouTube promo can also use it to watch their favorite shows on iflix, iWant, Cignal Play, and NBA League Pass.
Subscribers won't have to waste time waiting for content to buffer either—they can rely on the high-speed connectivity of the country's undisputed fastest LTE network, as affirmed by globally renowned firm Ookla.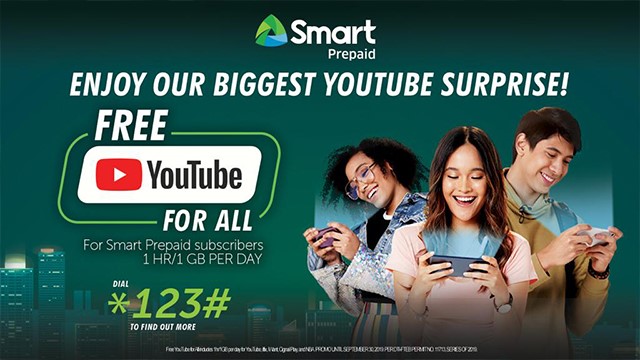 To learn more about how to stream YouTube content for free, visit Smart's website. Follow Smart Communications on Facebook, Instagram, and Twitter.
This article is sponsored by Smart Communications.