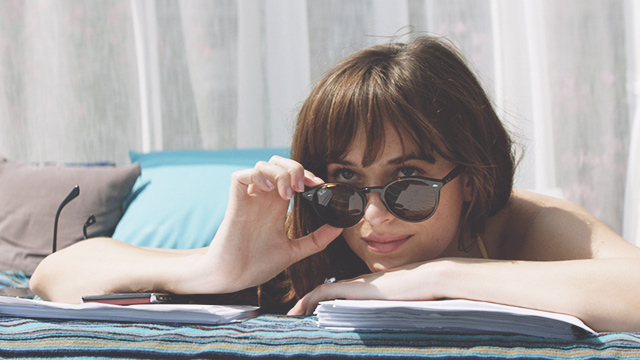 For the third and final installment of the Fifty Shades Trilogy, Christian Grey and Anastasia Steele finally sealed their union with a beautiful wedding fans of the series have anticipated for years. 
The story of the mysterious Mr. Grey and the wide-eyed Ana has been surrounded by controversies since it was first released—from actual BDSM communities expressing that they were not properly represented to audiences saying that Ana was in fact in an abusive relationship, no one can deny that Fifty Shades has accidentaly brought to the open issues that needed addressing.
ADVERTISEMENT - CONTINUE READING BELOW
One factor that every woman will be able to relate to, however, is the fact that Anastasia Steele still managed to transform herself from an awkward writer to an outspoken publisher. And while the fantasy of Anastasia remains exactly that, a fantasy, there are still a few good things to glean in between those smoking sex scenes, like body confidence and owning your skin.
Here are a few tips on being confidently sexy that Mrs. Grey has taught:
Make the first move.
Gone are the days when women were required to wait for the guy to make the first move. Approach any time you feel like it! You don't even have to change your style or your attitude; just keep on doing you, since there's really nothing to lose. After all, Mrs. Grey never hesitated to be the first one to touch or initiate a conversation with Mr. Grey.
ADVERTISEMENT - CONTINUE READING BELOW
Wear something to express your chic and confident self.
In a corporate setting, you're expected to look professional, but "professional doesn't have to be synoymous with "boring." Mrs. Grey used to dress awkwardly, but as the story unfolded, her style changed and became more mature. Power dressing doesn't have to be formal all the time. You can mix and match some of your casual clothes like tank tops with more polished ones such as blazers for a more relaxed office look. If you're too conscious about wearing sleeveless blouses and showing off your underarms, you can use products that don't have alcohol and parabens for smoother pits.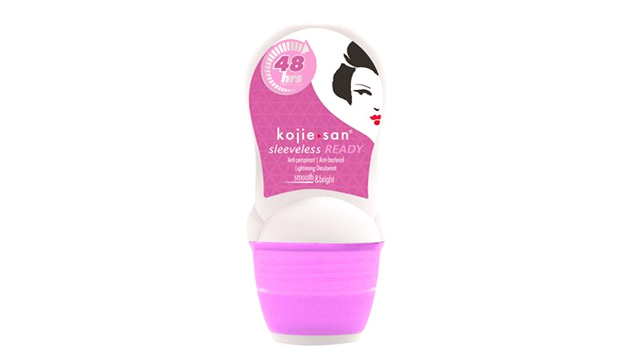 ADVERTISEMENT - CONTINUE READING BELOW
TRY: Kojie San's Sleeveless Ready Deodorant enriched with kojic acid, P99.50 at department stores and groceries 
Be in control of your own life.
Independence is sexy. Knowing that you drive your own life is empowering. It's what Mr. Grey liked the most about Ana: She can stand on her own and she doesn't depend on him. Yes, she married a multi-millionaire, but she still chose to work in a publishing company because she wants to have her own life. She didn't want to lose her identity.
Wearing sexy lingerie.
Admit it or not, wearing fancy underwear can boost your confidence. Wearing sexy lingerie isn't about anyone else but you. If you're going to invest in lingerie, make sure that what you're wearing is the right size for you. Even Mrs. Grey always had the nicest lingerie underneath her professional clothes.
FN Tip: Wearing the right bra size can make you look slimmer. 
ADVERTISEMENT - CONTINUE READING BELOW
TRY: La Senza's Valentine's Day lingerie line 
Flaunt your best assets.
If you have it, flaunt it. Wear the right cuts and figure-flattering clothes won't only make you look sharper, but also make you feel more confident. 
Find more reasons to smile.
Your smile is the sexiest curve that you have. Smiling can boost your mood and make you feel happier and confident, and remember, confidence is sexy. Find reasons to be happy, whether it's new adventures, your career, or your significant other: You'll never see Mrs. Grey smile at other people like how she smiles at Mr. Grey.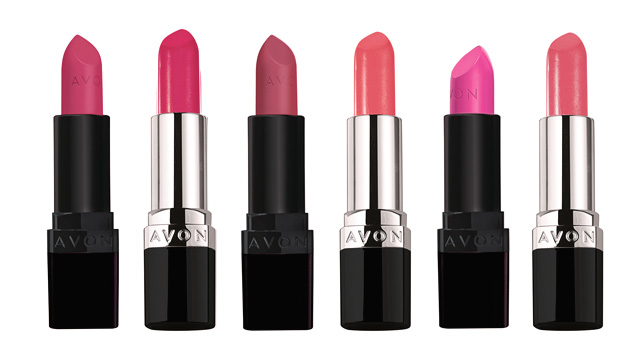 ADVERTISEMENT - CONTINUE READING BELOW
TRY: Avon's 2018 Pink Lipstick Selection in two lines: Avon True Perfectly Matte at P399/bullet, and Avon True Ultra Color at P379/bullet, available at AvonShop.ph or through any Avon representative
Don't shy away from eye contact.
They say that our eyes are the windows to our soul, so if you're in a conversation with someone, looking into his or her eyes can signal your openness to listen and understand. It also sends signals that you're focused on what's being said. 
Being sexy is not only about showing skin (though there's nothing wrong with that, either!). It's about being confident and being able to stand for yourself. Don't let your insecurities hold you back, because a strong, independent woman's aura can be felt the moment she walks into a room. 
Recommended Videos
Comments
Load More Stories