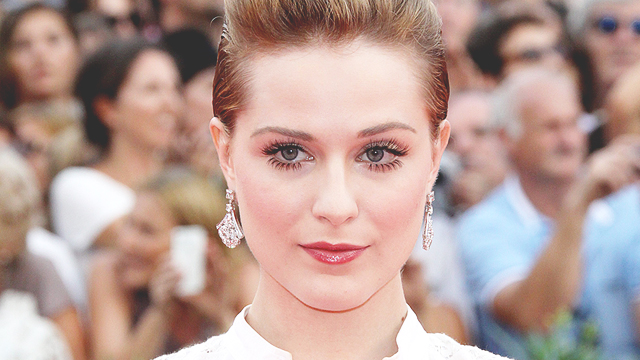 Actress Evan Rachel Wood has opened up about her double rape ordeal in an email sent to Rolling Stone magazine following a recent interview.
The 29-year-old talked about the "physical, psychological, and sexual" abuse she has suffered in the article, but added more detail in the follow-up correspondence, revealing she was raped "by a significant other while we were together."
ADVERTISEMENT - CONTINUE READING BELOW
Wood claims she was also sexually assaulted "by the owner of a bar."
The actress explained she chose to come forward with her own horror stories, stating, "I don't believe we live in a time where people can stay silent any longer. Not given the state our world is in with its blatant bigotry and sexism."
In the hard-hitting new magazine piece, Evan also opened up about coming out as bisexual, revealing her family members and friends considered her sexual choice "a phase or something stupid, or something you were doing for attention."
"You know, bisexuality is worthy of eye rolls, and I didn't realize how damaging that was until I tried to have healthy relationships as an adult and realized that there was still all this shame and conditioning and stigma around my sexuality that was really affecting the way I related to people," she adds. "I think I was taken advantage of because someone knew there was something about me that they could exploit."
CONTINUE READING BELOW
Recommended Videos
The actress also opens up about her romance with ex-fiance Marilyn Manson, revealing she was verbally attacked as she walked down the street with the shock rocker.
Evan, who was just 19 when she started dating Manson, was blamed for ending the rock star's marriage to burlesque dancer Dita Von Teese – and fans let her know just how they felt.
"People would call me a w**re when I walked down the street," she says. "You can't not be hurt by that."
Wood and Manson became engaged in January, 2010, but they ended their romance later that year.
Load More Stories