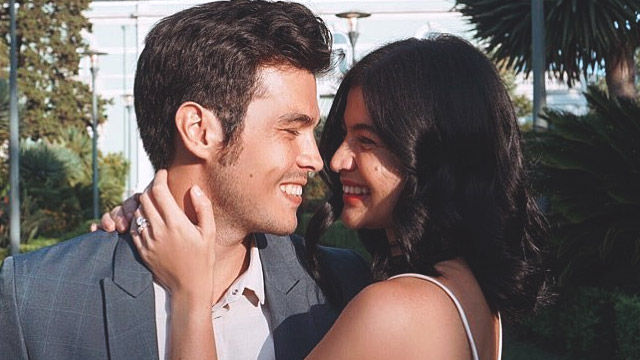 Erwan Heussaff has responded to online commenters bashing his wife Anne Curtis for her steamy new film role, and we're living for his clapback.
ADVERTISEMENT - CONTINUE READING BELOW
Anne's latest flick, the Portugal-set erotic romance drama Just a Stranger, premiered in cinemas nationwide yesterday, August 21, and folks had a lot to say about the actress' sultry love scenes with co-star Marco Gumabao.
"How does Erwan feel about this?" One user wrote. Another said, "Bakit mga artista ganon noh. Kahit ba akting lang yan eh nahahawakan pa rin yong katawan nila. Kung may asawa na sila dapat asawa lang nila ang hahawak sa katawan nila. Ang nagagawa nga naman ng pera sa karangalan (Why are artistas like that? Even if it's just acting, their bodies get touched nonetheless. If they're married, only their spouses should be allowed to touch their bodies. I guess that's what greed for money does over honor)."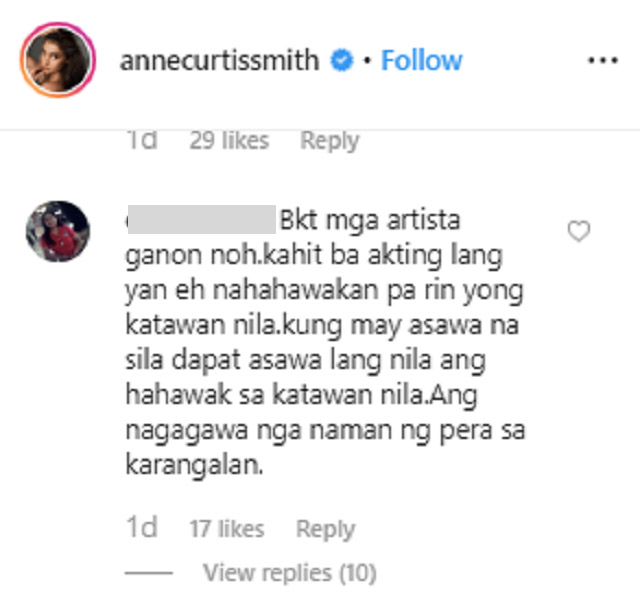 After a number of comments typed in the same vein, Erwan finally replied, and you can bet it was worth the wait.
"Hilarious comments. Last I checked, I'm the husband and I know how I feel (which is completely fine by the way, thanks for asking). So no need to throw around words like 'disrespect' or dictate what a person should or shouldn't do after getting married. I've known my wife as an actress since day 1 and I have the utmost admiration for what she does. End of story."
Smart, modern, and well-said! He added: "I don't feel awkward or uncomfortable when watching these movies (you guys commenting make it awkward), I actually actively gave Anne inputs when I read the script on how I think the story could be developed or portrayed. So, let's stop talking about marriage like it needs to change people. Most successful marriages I know are those where both parties kept their identity intact and grew as a couple. Also, let's not be sexist people, if this was a married guy actor doing love scenes, no one would have any issue with it."
ADVERTISEMENT - CONTINUE READING BELOW
Read his response here: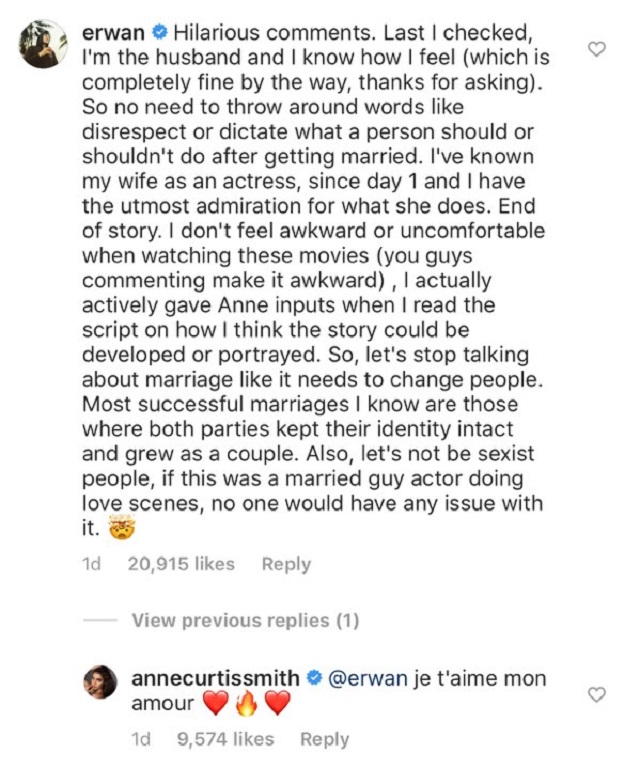 His message rallied in similar echoes of support:

ADVERTISEMENT - CONTINUE READING BELOW
Nice one, Erwan!
Load More Stories