Ellie Eigenmann, the daughter of Andi Eigenmann and Jake Ejercito, turns eight years old today, November 23. 
But she celebrated it in her school in Manila yesterday, with both Andi and Jake present in the occasion. 
It was Jake who posted on his Instagram Stories a series of family photos with Ellie's unicorn birthday cake.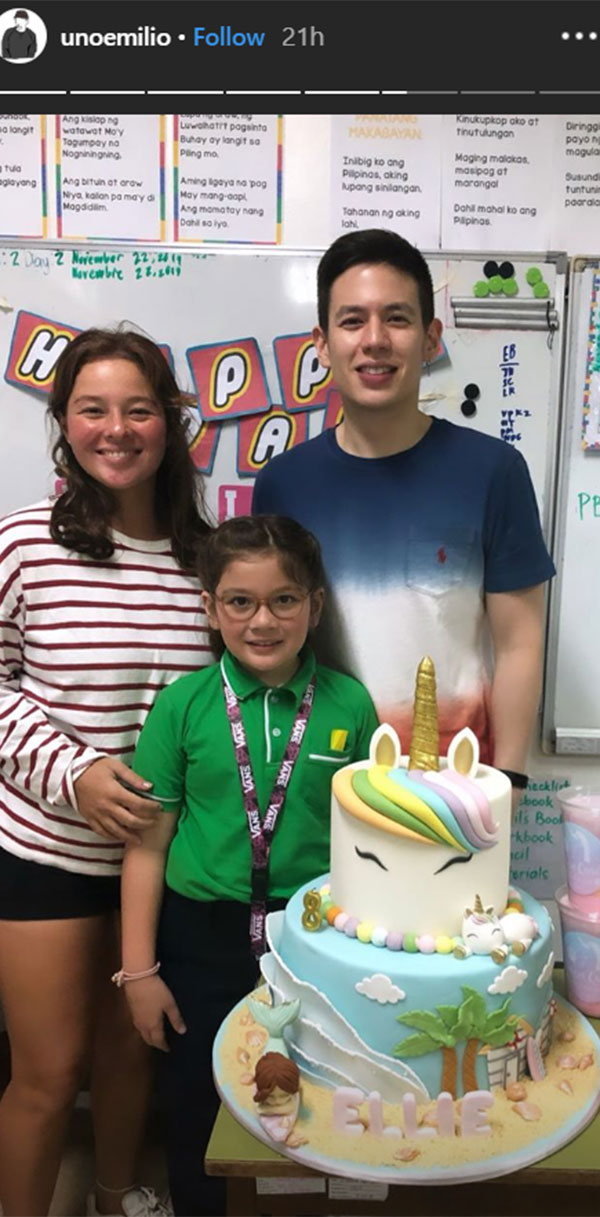 ADVERTISEMENT - CONTINUE READING BELOW
All three of them looked happy and comfortable despite their unconvential family set-up. 
Jake even showed a photo of them plus Baby Lilo, the four-month-old daughter of Andi with her current boyfriend Philmar Alipayo.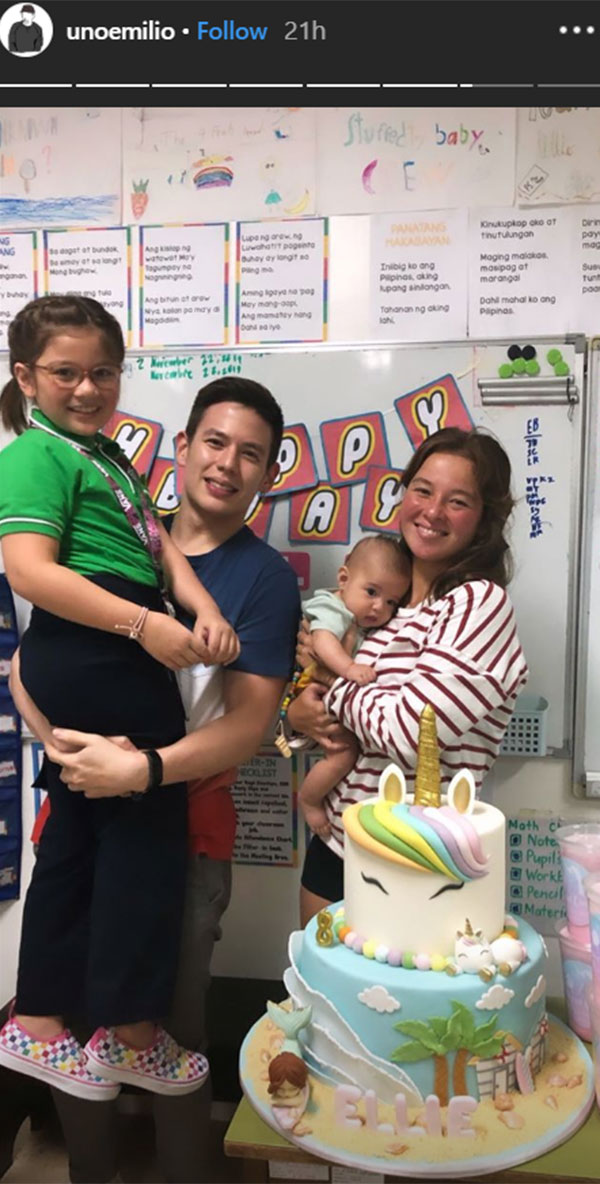 Ellie with her chocolate-flavored birthday cake filled with unicorn, mermaid, rainbow, and island life vibes.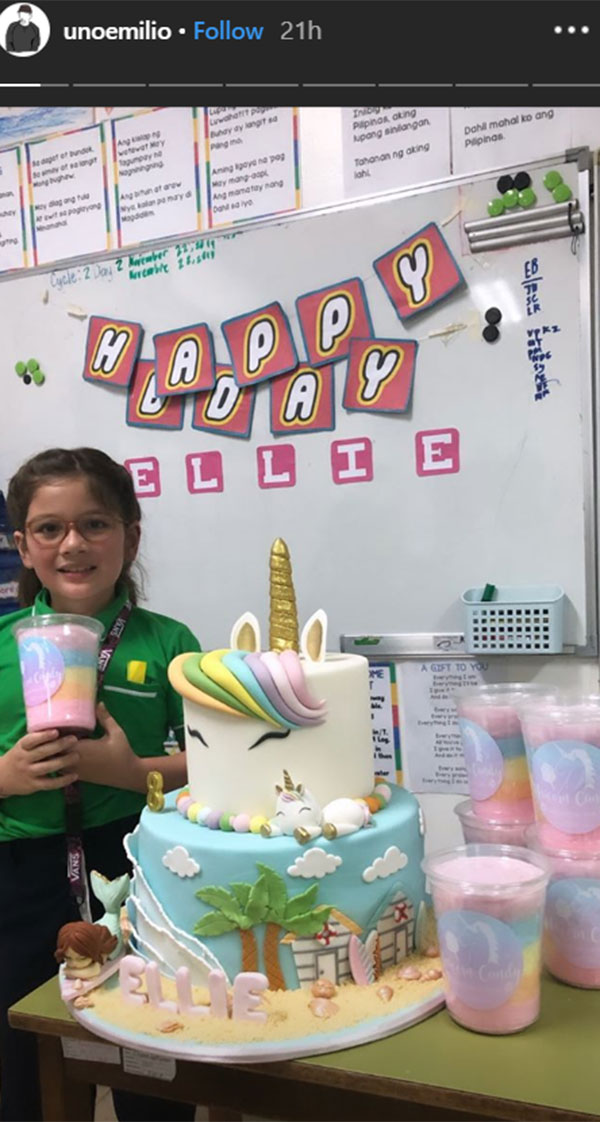 ELLIE'S BEACH TRIP WITH JAKE
On November 18, Jake and Ellie had a three-day vacation in Roxas City, Capiz.
His caption partly read: "Making it a point that the offspring and I explore a different spot in the PI every year.
"Thing is, she always has a grand time and ends up wanting to go back to the same places again and again." 
ADVERTISEMENT - CONTINUE READING BELOW
ANDI'S BIRTHDAY MESSAGE FOR ELLIE
Andi, for her part, posted a touching message for Ellie, whom the actress described as a very loving elder sister to Baby Lilo. 
"I will always be grateful for this little lady because she is my ultimate dream come true!
"The light of my life, and the reason I am where I am today.
ADVERTISEMENT - CONTINUE READING BELOW
"I know you bring brightness into the lives of many others as well, so keep being YOU, darling Elle!" 
Load More Stories