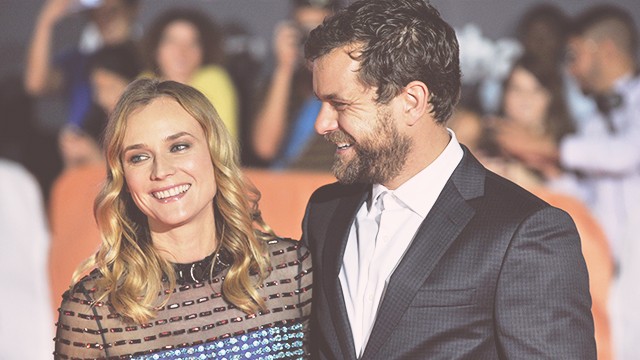 Actors Diane Kruger and Joshua Jackson have ended their decade-long relationship.

A representative for the stars confirmed the news to People magazine on Monday, explaining the couple will remain on amicable terms despite its split.

"Diane Kruger and Josh Jackson have decided to separate and remain friends," the spokesperson states.

News of their separation comes as a surprise, as the actors were snapped spending a romantic day together in New York City on Friday, Diane's 40th birthday.

However, it seems the decision to part ways may have taken place the following day, as on Saturday, Diane posted a selfie on her Instagram profile with a caption that appears to allude to her break-up with Joshua.
ADVERTISEMENT - CONTINUE READING BELOW
CONTINUE READING BELOW
Recommended Videos
The post read, "It's my party and I cry if I want to" and featured the hashtag, "#anewbeginning."

Inglourious Basterds actress Kruger posted another cryptic message on the picture-sharing website on Monday, publishing a captionless photo of lines from a poem written by late rock icon Jimi Hendrix.
The poignant poem read: "…the story of life is quicker than the wink of an eye. the story of love is hello and good-bye until we meet again."

Just months ago it appeared Diane's relationship with Joshua was going from strength to strength, as she revealed in an interview with The Edit in March that they had decided to move in together in New York City.

However, marriage was never something the couple had aspired to.

"I can tell you why we're not married: We're not religious," Jackson told Glamour magazine in 2014. "I don't feel any more or less committed to Diane for not having stood in front of a priest and had a giant party. We're both children of divorce, so it's hard for me to take marriage at face value as the thing that shows you've grown up and are committed to another person."

"It may change at some point. We may get married," he added.

Jackson has never been married, but he and Diane started dating in 2006, the same year she divorced her first husband, French actor and director Guillaume Canet.
ADVERTISEMENT - CONTINUE READING BELOW
Load More Stories