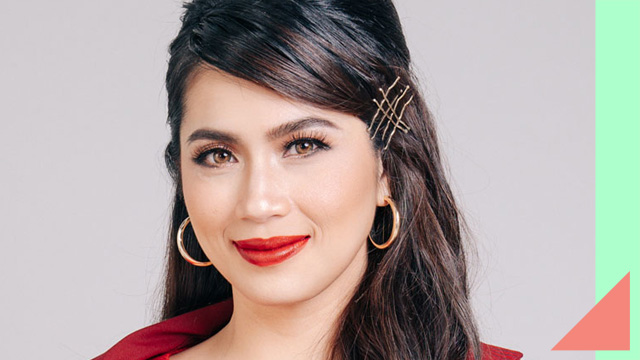 On Wednesday, October 7, 2020, actress Diana Zubiri broke the news: She's pregnant with her third baby, and she has given birth!
"Quarantine story," Diana wrote on Instagram as a caption for her very pregnant photo. She also tagged her husband, Andy Smith, in her post.
READ MORE ABOUT YOUR FAVORITE CELEBS:
ADVERTISEMENT - CONTINUE READING BELOW
Clicking the link in her Instagram bio takes us to her YouTube channel, wherein her latest vlog reveals her pregnancy journey. In the video caption, Diana explains that it's also why she hasn't been posting lately. 
Five days ago, she posted a maternity photo for a giveaway for mom's promo. It wasn't clear if it was a throwback photo or a recent one. Based on the conversations in the video, Diana was due to give birth on September 20, 2020. 
Diana's quarantine pregnancy journey
The actress's vlog starts with her taking a pregnancy test because her period has been delayed for three days. She bought two to be sure. The first pregnancy test showed a faint second line, so she took another one the next day.
The next day, the mom of three confirmed her pregnancy with her husband, who joked that he's a "good shooter." Andy also admitted his eyes still show the lack of sleep since they welcomed their first child together, Aliyah, in 2016.
The couple also shared scenes are about the couple telling their family and friends that they're having a girl. They had to do it via video call and Zoom. of course. Ate Aliyah is happy to have a baby sister, but Kuya King, Diana's son with his late husband, wasn't so happy.
Diana and Andy had a baby shower online and their guests sent gifts to their home. Aliyah was so excited, and she was also kind enough to walk us through her baby sister's gifts. "When the baby comes out, I'll share my toys. I'll give them to her," the little girl said.
Andy on Diana giving birth alone due to the pandemic
Due to the COVID-19 pandemic, Andy wasn't able to be with Diana when she gave birth. "With Aliyah and King, we decided na it was best that I stay with the kids for the two weeks, and Diana stays with our baby," he said. The actress and the new baby needed to self-quarantine for two weeks when they get home.
ADVERTISEMENT - CONTINUE READING BELOW
He became emotional after receiving the first photos of his wife and their new daughter, Baby Amira Jade. "It's been super crazy. I didn't actually sleep kasi she woke up super early kasi she was getting contractions. I was trying to get a nap, but I couldn't stop thinking about her," Andy shared.
READ MORE ABOUT YOUR FAVORITE CELEBS:
The new dad of three had nothing but praise for his wife. "She did a good job. I know she was struggling a lot in the last few weeks. Especially the last three days have been really tough for her," Andy said. He bought a ladder, so he can take pictures of their new bundle of joy through the window, at least during the first two weeks.
Congratulations, Diana, Andy, Kuya King, and Ate Aliyah!
Watch Diana's vlog below:
Load More Stories