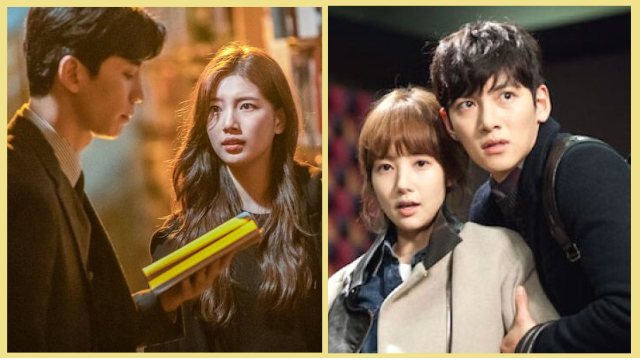 Thirsty for some blood-pumping action? These thrilling crime dramas starring some of your favorite Korean actors will have you on the edge of your seat with every episode. Whether you're in the mood for pure suspense or an electrifying binge with a dash of romance and comedy, you'll surely find something from the list below!
ADVERTISEMENT - CONTINUE READING BELOW
1. Vagabond (2019)
Starring: Lee Seung Gi, Bae Suzy, Shin Sung Rok
Aspiring stuntman Cha Dal Gun's life falls apart after his nephew, who he had raised on his own, dies in a plane crash. Upon learning of the lengths authorities had gone through to cover up the accident, he sets out on a journey to uncover the truth and find closure for his nephew. While on his quest, Dal Gun crosses paths with Go Hae Ri, a National Intelligence Service agent who helps him investigate the heinous corruption happening behind-the-scenes that led to the crash.
CONTINUE READING BELOW
Recommended Videos
2. Abyss (2019)
Starring: Park Bo Young, Ahn Hyo Seop, Lee Sung Jae
Catch the fantasy drama Abyss for a sprinkle of romance to your thriller binge. The series starts with the death of two different individuals. Thanks to a magical reviving marble, they're both given a second chance at life, each with a new physical appearance that mirrors the "soul" of their past selves. The pair end up meeting and working at a private law firm where they eventually come together to understand the fantastical secret behind their second lives.
ADVERTISEMENT - CONTINUE READING BELOW
Look for more K-dramas to binge-watch? Check these out: 
10 Romantic Comedy K-Dramas with a Happy Ending
Pinays Share 5 Best 2016 K-Dramas (That Are Worth Rewatching)
3. The Girl Who Sees Smells (2015)
Starring: Park Yoo Chun, Shin Se Kyung, Nam Goong Min
A traumatized cop who lost his sister to a bar-code murder case teams up with a girl who developed synesthesia after surviving the same incident. Together, the unlikely duo tracks down the serial killer, in hopes of bringing justice to their deceased loved ones.
4. I Can Hear Your Voice (2013)
Starring: Lee Jong Suk, Lee Bo Young, Yoon Sang Hyun
Jang Hye Sung is a public defender with a difficult past. After overcoming her traumatic childhood, she's grown jaded and aloof, up until she meets Park Soo Ha, a high school senior with the ability to hear people's thoughts. Unbeknown to Hye Sung, the young man has been looking for her for years, after a then young Hye Sung testified against the suspect that murdered his father. Together with another lawyer named Cha Gwan Woo, the trio teams up to solve cases using unlikely methods.
ADVERTISEMENT - CONTINUE READING BELOW
5. Suspicious Partner (2017)
Starring: Ji Chang Wook, Nam Ji Hyun, Cho Tae Joon, Kwon Nara
A legal crime story that can make you laugh? Why not? Suspicious Partner follows a prosecutor and a trainee who learn that their pasts are heavily entrenched with one another after an awkward misunderstanding brings them together.
6. Voice (2017)
Starring: Jang Hyuk, Lee Ha Na, Baek Sung Hyun
A popular detective washed with guilt over his wife's death enlists the help of a professional voice profiler to catch the serial killer responsible for murdering their loved ones during two separate incidents.
7. Signal (2016)
Starring: Lee Je Hoon, Kim Hye Soo, Cho Jin Woong
When police lieutenant and criminal profiler Park Hae Yeong gets hold of a special walkie talkie that can communicate with people from the past, he joins forces with a detective from 1989 to solve three decades of related murders.
ADVERTISEMENT - CONTINUE READING BELOW
8. He Is Psychometric (2019)
Starring: Jin Young, Shin Ye Eun, Kim Kwon
After losing his parents in a fire accident, Lee Ahn develops the ability to see through someone's past with physical contact. Though unsure how to control it, he decides to use his powers for good and forms a group with two others to solve the mystery behind his parents' death.
9. Healer (2014)
Starring: Ji Chang Wook, Park Min Young, Yoo Ji Tae
Known to his clients as "Healer," Seo Jung Hoo is an illegal night courier who does his customer's bidding for the right price, as long as it doesn't involve murder. His successful business hits a snag when his next case leads him to a tabloid writer and a famous reporter, both of which he shares a complicated past that puts them all in danger.
10. Tunnel (2017)
Starring: Choi Jin Hyuk, Yoon Hyun Min, Lee Yoo Young
ADVERTISEMENT - CONTINUE READING BELOW
While in pursuit of a serial homicide case, an enthusiastic detective passes through a tunnel that transports him to modern-day Seoul in 2016. There, he meets a new partner and chases after the same killer who's resumed his murder spree after 30 years.
Load More Stories