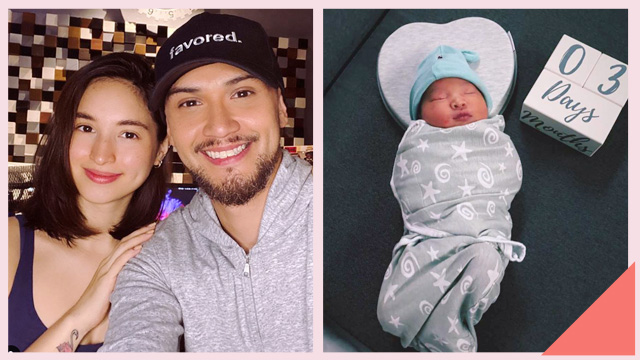 On September 10, Coleen Garcia and husband Billy Crawford welcomed their first child whom they named Amari. While it has been an occasion full of joy, Coleen admits in her September 13 Instagram stories that the transition into motherhood has its share of personal challenges.
"I knew post-partum recovery was not gonna be easy and I knew breastfeeding was gonna be challenging, but wow, I never anticipated how hard it would be to go through both at the same time," she posts. "I wish I could be stronger ASAP and move around better. It's been a tough few days, but also so so incredibly rewarding."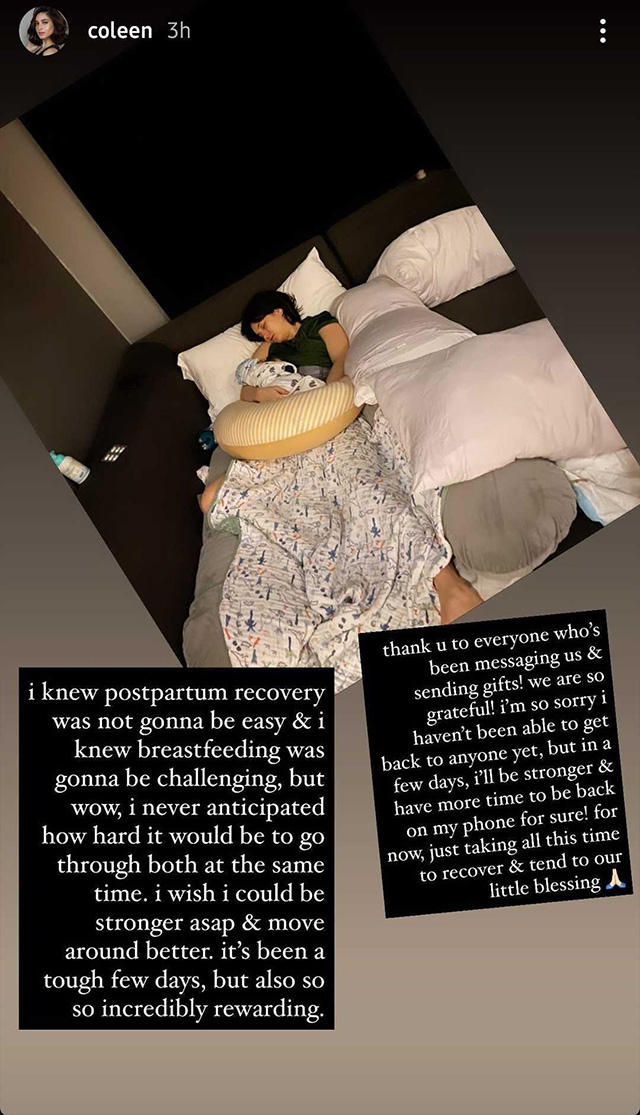 ADVERTISEMENT - CONTINUE READING BELOW
She also thanks all those who sent gifts and well-wishes, but it was her husband whom she has been most grateful for.
"I'm at my most vulnerable right now, but you always remind me that what you see is my strength and not my weakness," she says of Billy. "I can't tell you how much I appreciate you, love. I always have, but you've been on another level, taking care of both me and Amari the way you do…
"Thank you for always speaking life into me. I'd be so lost without you."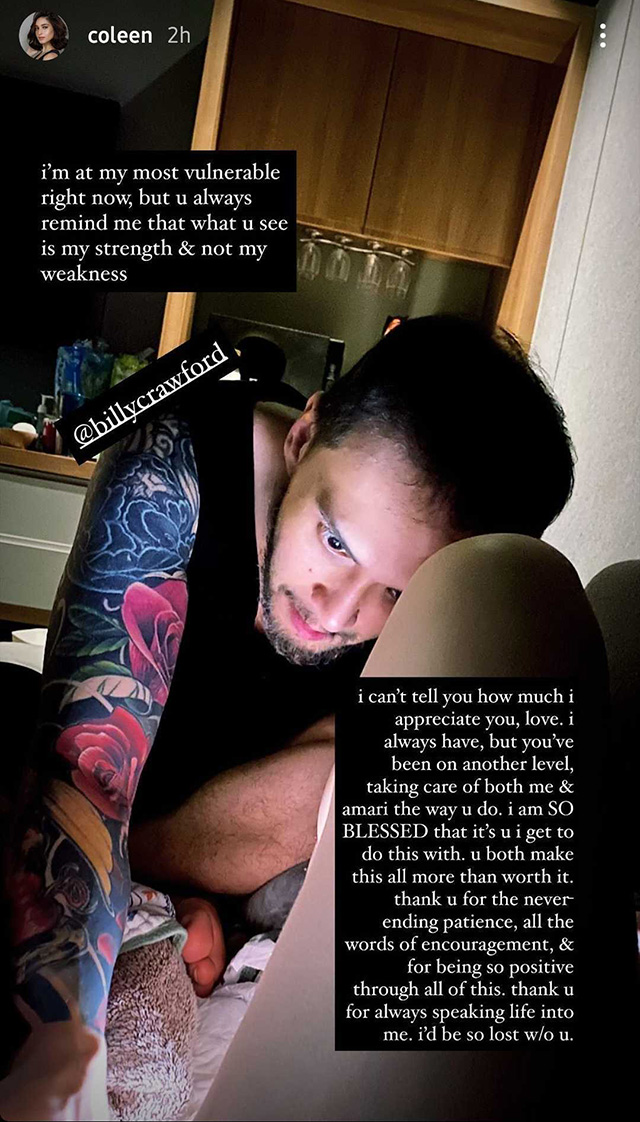 In an exclusive interview with Pep.ph some time in August, Coleen shared that it was Billy who thought of their child's name.
"He says it just popped in his mind, and when he searched it, he saw that it means 'promised by God,' and as we shared in one of our vlogs, that is definitely the story of this baby and this pregnancy, so it's perfect."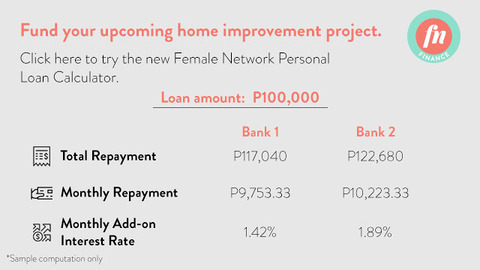 Load More Stories