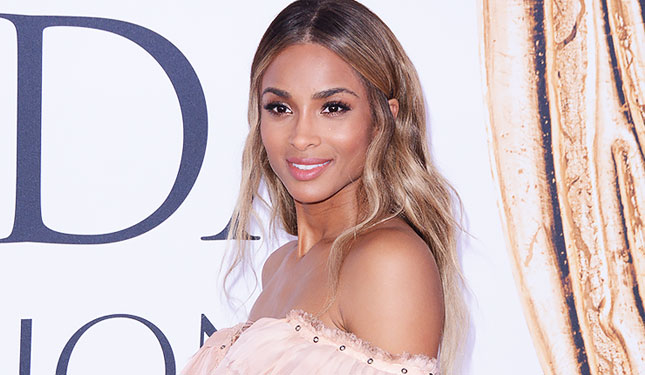 Bride-to-be Ciara is planning to craft the perfect wedding dress as she prepares to tie the knot with American footballer Russell Wilson.

The Goodies hitmaker became engaged to the Seattle Seahawks quarterback in March, after a year of dating, and the singer has revealed she is hoping to have a custom gown designed for their nuptials - and she will be hands-on throughout the process.

"When you think about that special day, it's a very big moment in our eyes," the singer gushed to E! News while attending the Council of Fashion Designers of America (CFDA) Awards in New York City on Monday night.

"Of course, I look forward to the moment of creating my dress and doing all that good stuff, and celebrating and having one of the best nights of my life - because I know it's going to be."

Ciara did not share her design ideas, or disclose which couturier she wanted to work with for her big day, but she may want to steer clear of the look she modelled at the CFDA bash, as the ruffled, blush Roberto Cavalli outfit she chose for the prizegiving has been widely named among the worst red carpet casualties of the night by fashion critics.
ADVERTISEMENT - CONTINUE READING BELOW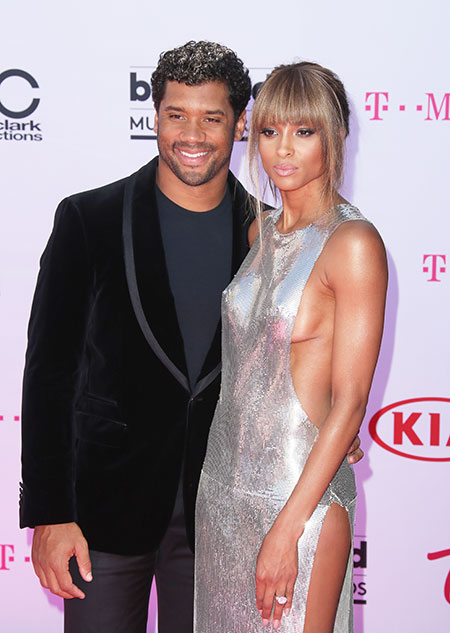 Credits: FayesVision/WENN.com
The marriage will be the star's first, although she was previously engaged to rapper Future, the father of her son, also named Future, who celebrated his second birthday last month.

Ciara admits her little boy has yet to display much of the bad behaviour other parents often moan about when their kids hit the same age, although he is turning into quite the chatterbox.

"He just turned two," the proud mum smiled. "I haven't really had a 'terrible two' moment too much. He's definitely having more of an opinion. He's got a lot to say and he's trying to figure out how to say stuff."

And little Future appears to be ready to follow in his future stepfather's sporty shoes, according to shoe designer Stuart Weitzman, who created Ciara's heels for the CFDA Awards and accompanied her on the night.

"He is one heck of an athlete," Weitzman explained. "I have seen videos of him playing baseball, dribbling a basketball. I haven't seen him toss a football."

Ciara added, "He loves saying 'tackle' and he knows how to hike the ball, so he knows what is going on."
CONTINUE READING BELOW
Recommended Videos
Load More Stories