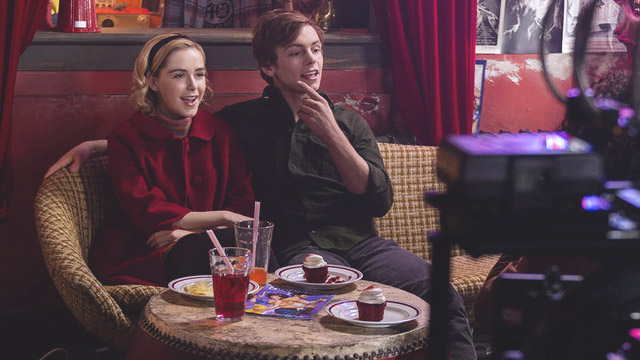 Remember when you used to watch shows like Charmed and Buffy the Vampire Slayer? Or how about those Magandang Gabi Bayan scare-fests? If you've got a healthy hankering for the paranormal (and aren't easily freaked out by spiders), then you should look forward to Chilling Adventures of Sabrina on Netflix, which is scheduled to drop on October 26.
ADVERTISEMENT - CONTINUE READING BELOW
Similar to Riverdale, this iteration of Sabrina is a coming-of-age series that focuses on the aches and pains of a teenager's life, but with a dark, macabre twist.
As Sabrina Spellman (played by Kiernan Shipka) approaches her 16th birthday, she's forced to choose between her life as a witch and her life as a mortal; however, Netflix's take on how she tries to find her own path is far, far different from the comedic angle of the '90s series. We were fortunate enough to watch CAOS' first episode prior to it's official launch, and here's why we think horror fans should see it:
CONTINUE READING BELOW
Recommended Videos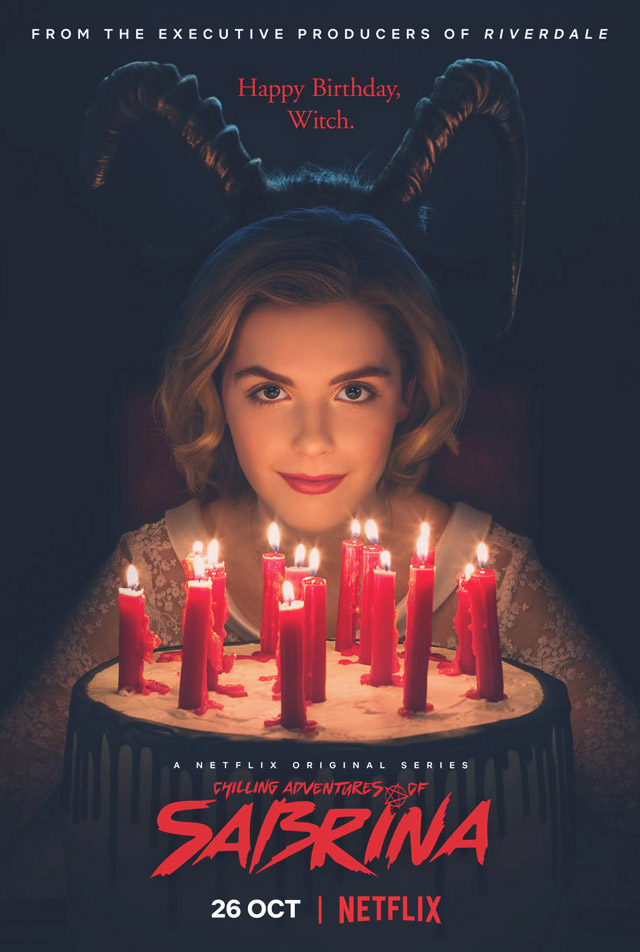 ADVERTISEMENT - CONTINUE READING BELOW
It's equal parts disturbing and endearing.
The treatment of Chilling Adventures of Sabrina will trigger weird feelings and make you question what exactly you're watching—it seamlessly goes from crazy demented one moment then sweet and teeny-boppy the next. With disturbing hints of The Exorcist and the twisted humor of Death Becomes Her, it somehow manages to balance the serious business of The Occult and the light-heartedness of high school.
Weird things are normalized and it's effective in giving the viewer the creeps.
Dark lords, demons, and goblins (no we're not talking about Gong Yoo) are normal parts of Sabrina's life, and having a voyeuristic peek at the powers that be which make the show's characters so dismissive about night worship and killing mortals is actually pretty chilling.
The characters are pretty likable…
…Which actually makes the whole thing even creepier. From Sabrina's polarizing aunts to her caring cousin, and even to the rest of Sabrina's circle of friends and bullies, everyone is so endearing, so much so that your brain will try to justify the downright dark things some of them are up to.
ADVERTISEMENT - CONTINUE READING BELOW
Sabrina's character is pretty complex.
Sabrina's human side is pretty straightforward—she's in love with her boyfriend Harvey Kinkle (played by Ross Lynch), is very protective of her friends, and is all for fighting for women's rights. The conflict comes from her witch side, and knowing that she's different from others her whole life, she's nonplussed by the eerie goings-on in and outside her home which incidentally, is also a mortuary. In fact, she's more joyful and even awkward about her human life: she can cast a mean curse, but as with any teenager, she's still unsure about how to deal with emotions.
It's a show that will make you feel guilty about wanting more.
Chilling Adventures of Sabrina is not for young children or impressionable adults. "Everything about the show is just so massive and grounded and real," says Kiernan Shipka during a behind-the-scenes interview. "There's something that's next-level dark about it." You know that there's something off about Sabrina's family, but you'll feel like condoning them simply because they're so normal about it, plus Sabrina grew up to be a pretty cool girl.
ADVERTISEMENT - CONTINUE READING BELOW
The show won't be everyone's cup of tea, but if you're up for ten episodes of an unapologetically eccentric and freaky series, then bunker down on October 26. We bet that you won't be getting a wink of sleep that night.
Comments
Load More Stories