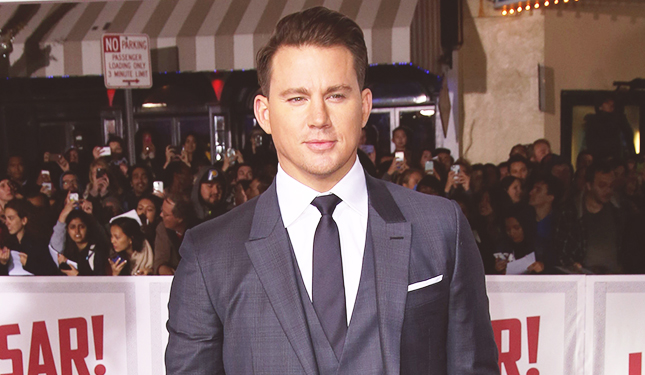 Channing Tatum has criticized the six month sentence former Stanford University student Brock Turner received after being found guilty of sexual assault.
The Magic Mike actor joined the backlash against the sentence handed down to the former Stanford swimmer in an interview with Cosmopolitan editor-in-chief Joanna Coles in France last week.

Judge Aaron Persky provoked widespread outrage after he sentenced the 20-year-old to just six months in prison and three years probation after Turner was convicted of three sexual assault felonies in March 2016.

Tatum, 36, shared his disbelief at the sentencing, and discussed the concept of rape culture with Coles, reports website People.com. "I really think it's a horrible, horrible idea to let someone off because of possibly what they're gonna be capable of doing," he explained. "Because if you start doing that, where do you end? Where does that stop? Where is that line? Where does that line actually quit?"

Although prosecutors asked for a sentence of six years in prison, Persky justified not giving the elite swimmer a longer sentence by saying it would have a "severe impact" on Turner.

Tatum told Coles he couldn't believe how light the sentencing was nor the reason the judge gave for being so lenient.

"I just couldn't believe it," Tatum shared. "This is like if you killed someone, if you got caught red-handed murdering someone, and then just because you went to a nice school and you were a good swimmer, you somehow get a lesser sentence than what you would've for cold-blooded murder. I mean, that doesn't make any sense."

The actor, who has a three-year-old daughter Everly with wife Jenna Dewan-Tatum added: "I don't think it's right. I think he should've been punished, personally, but I also don't know what the answer is to protect women, to keep you out of those situations."

Tatum's comments have been echoed by Vice President Joe Biden, Lena Dunham, and Turner's victim herself who, among many others, have criticised the judge's handling of the case.
ADVERTISEMENT - CONTINUE READING BELOW
CONTINUE READING BELOW
Recommended Videos
Load More Stories