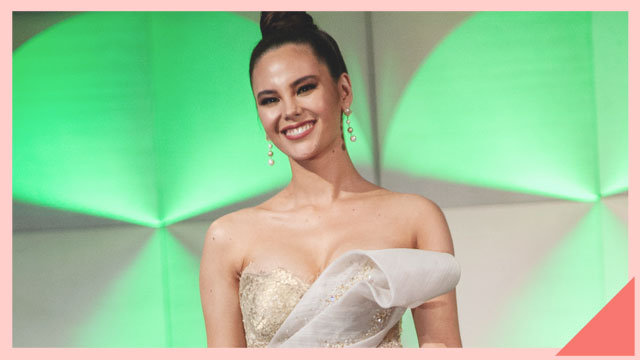 Catriona Gray has always put a lot of thought into every OOTD she's donned as a beauty queen representing the Philippines. From her clothes down to her accessories, she makes sure that they're more than just a sartorial choice for the sake of aesthetic—there's always a story attached to it. She even collaborates with designers who are also proudly Pinoy!
ADVERTISEMENT - CONTINUE READING BELOW
That said, it comes as no surprise that Catriona chose this Cherry Veric creation to host this year's Miss Universe preliminary competition. "Capping her year-long reign as Miss Universe 2018, @catriona_gray represents the girl with insecurities who has blossomed into the most beautiful woman with a message of hope," captions the designer.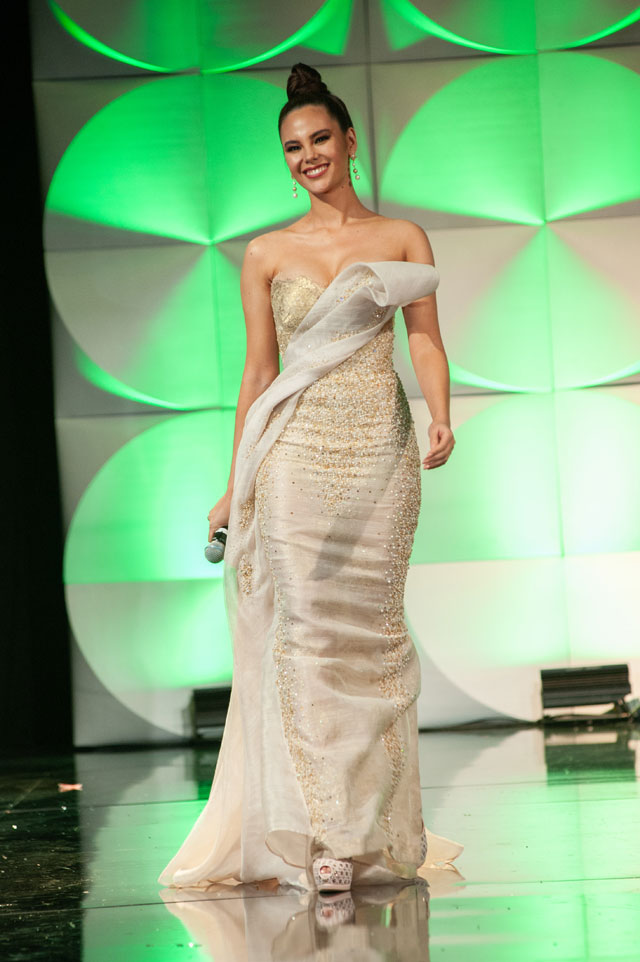 "The pristine piña gown by Cherry Veric is designed to capture the intricacies of Catriona's personal histories, as well as the triumph of beauty that she embodies," Cherry continues. "Like the pineapple fruit that requires two hundred flowers to produce, Catriona is strong. Like the pineapple plant that was brought by the Spaniards into the Philippines, Catriona is a child of immigrants from all over the world. Stunning and tall, Catriona is the silver lining who shines the light of beauty on the faces of children everywhere. Here she is wearing the dress while hosting the preliminary competition of Miss Universe 2019 at the Marriott Hotel in Atlanta, Georgia, USA."
ADVERTISEMENT - CONTINUE READING BELOW
Read Cherry's post in full below, which further talks about the symbolic meaning behind Catriona's piña gown:
Fit for a queen, indeed.
Load More Stories