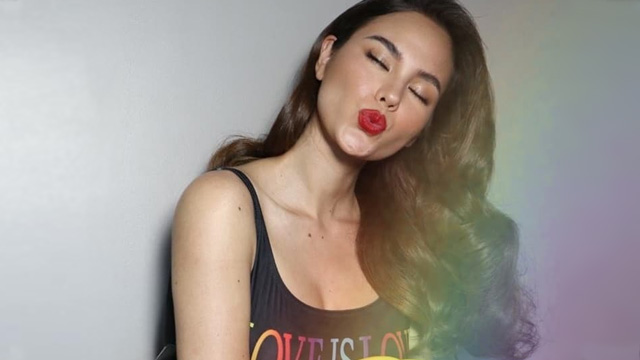 Miss Universe 2018 Catriona Gray is currently trending online for showing her support for the LGBTQIA+ community on Instagram.
The post was published on  June 15. It's a promotional photo for a round-table discussion for a brand. She captioned it: "Happy PRIDE... I learnt soooooo much and hope in watching you will all too!!"
ADVERTISEMENT - CONTINUE READING BELOW
While most comments about the post are full of support for the beauty queen, she also received quite a lot of negativity. One user even questioned her: "What happen [sic] Catriona about your testimony about your Christianity? Please do not compromise?"
"My belief as a Christian does not limit me from fighting for the rights of others. I love my God and love my fellow brothers and sisters," Cat replied to the comment.
She added: "Religion is never an excuse to hate, put down or act indifferent to the suffering of others. I believe God is love, and I will treat everyone—no matter who they are, to best of my ability, with love."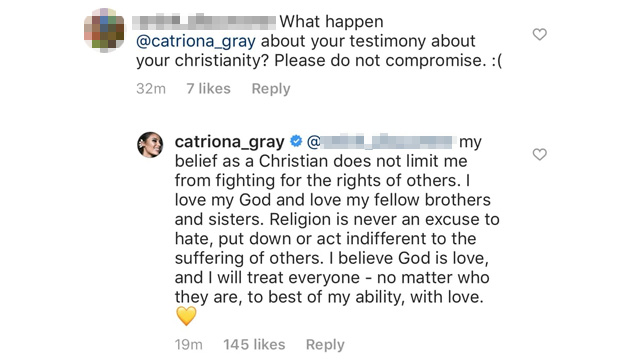 During the talk, Cat reiterated her stand: "Their fight is our flight. As allies, we need to open up conversations."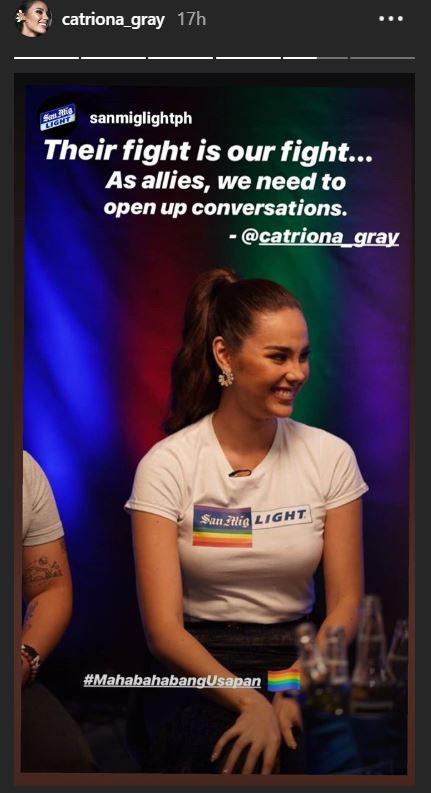 The Miss Universe 2018 is known for supporting the LGBTQIA+ community. In an interview last year about the issue on transgender women (after Spain's Angela Ponce) joining beauty contests, she said that she has no problem about it.
"Personally, I have no problem with it. But I do understand why there's quite an uproar amongst all the fans and different people looking at the issue.
"But you know I think it really depends, one on the Miss Universe Organization, if they allow it and that's their prerogative; and the bansa, or the country itself. If that contestant can go through the casting process, become a candidate, and earn the right to represent her country, then why not? Who are we to say, 'You know that's wrong'?"
Load More Stories