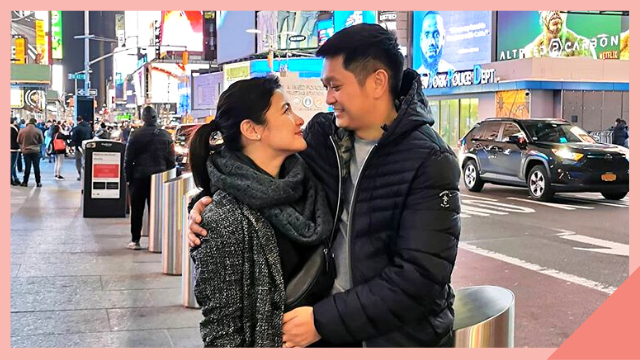 A marriage is made between two people, but once the kids arrive the couple's relationship usually takes a backseat as the responsibilities of parenthood takes over. In the long run, however, this may take a toll on their marriage. A breather in the form of date nights or a Just Us, No Kids (JUNK) trip is necessary to recharge.
ADVERTISEMENT - CONTINUE READING BELOW
CONTINUE READING BELOW
Recommended Videos
This is exactly the goal of actress Camille Prats, who is currently on vacation in the United States with husband VJ Yambao, minus their kids Nathan, Nala, and Nolan. The two got married on January 7, 2017 in Batangas.
"From time to time, we make it a point to go on trips just the two of us. Coz we believe we can be the best parents to our kids if we are both connected as husband and wife. Missing the kids but really loving our time together! Reminiscing our mag-jowa stage," she captioned a photo of the two of them in the middle of Times Square in New York City. 
ADVERTISEMENT - CONTINUE READING BELOW
The trip was a chance for Camille and VJ to reminisce their "ligawan" stage and recapture the magic. 
Part of their itinerary was to watch a basketball game in Los Angeles, California. Both fans of NBA superstar LeBron James, Camille and VJ posed in front of the Staples Center wearing matching Lakers jerseys in support of their favorite team. 
ADVERTISEMENT - CONTINUE READING BELOW
"It's happening!!!! When VJ and I were getting to know each other, the first thing we had in common was we're both LBJ fans! FINALLY! The reason behind our trip to LA was really to watch him play! Lets gooooo LBJ!!!"
On Instagram Stories, Camille shared some snapshots of Central Park, the Grand Central Terminal, the Vessel, and the 9/11 Memorial in New York.
ADVERTISEMENT - CONTINUE READING BELOW
We can't wait to see more photos from the Yambaos' U.S. adventure!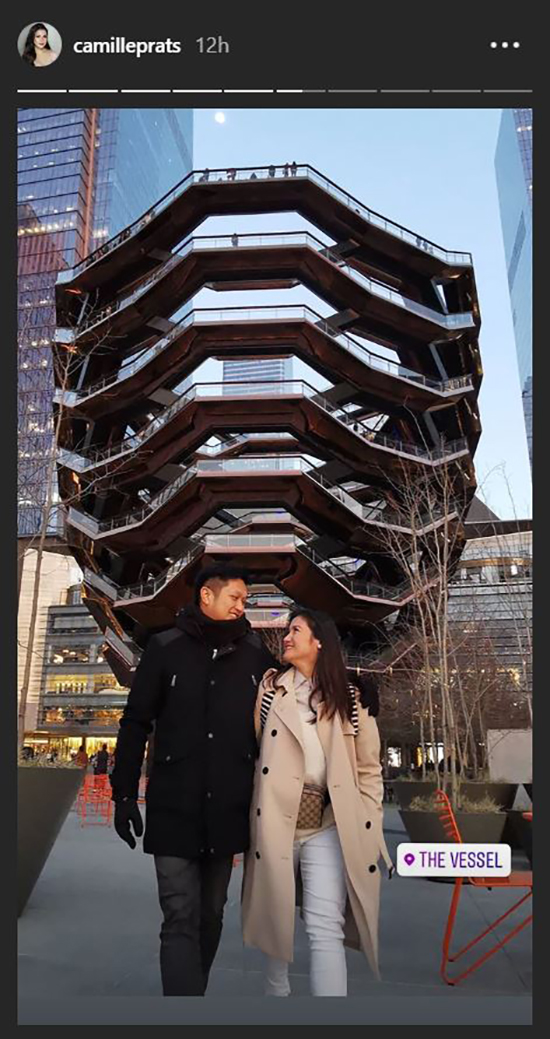 ADVERTISEMENT - CONTINUE READING BELOW
Load More Stories