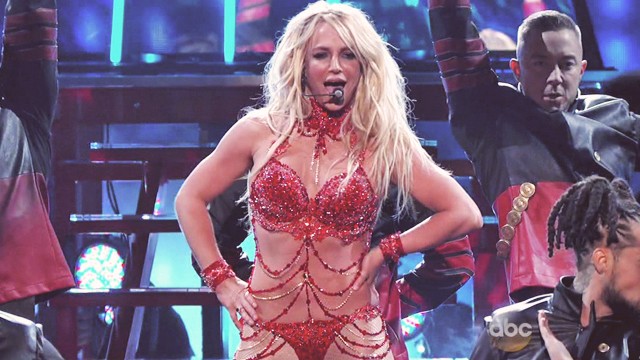 Two songs from Britney Spears' new album Glory have reportedly leaked online.

The "Pretty Girls" singer is gearing up to release her ninth studio album later this month and has already returned to the charts with new track "Make Me," which debuted last month. She was getting ready to premiere the song "Clumsy" this week, but on Wednesday, the track appeared on streaming site Daily New Jams.

The song includes the lyrics, "Call me a fool/Call me insane/But don't call it a thing/Closer to you/Closer to pain/It's better than far away."

A snippet of a song titled "Just Love Me" also reportedly leaked onto the site.

Britney has yet to comment on the leaks, but she recently spoke about her next record, telling V Magazine, "It's not what you would think at all. It's the best thing I've done in a long time. I'm proud of the work, and it's very different… but I'm not rushing anything. I just want it to be done right, so that my fans will truly appreciate it."

"It's very exciting," she told E! News in June. "I've been working on this project for a year and a half now, almost two years, so it really means a lot to me. It's my baby. It's a little melodic, a little more not so poppy. It's kind of chill. Very chill."

Britney is also keeping busy with her Piece of Me residency at the Planet Hollywood resort in Las Vegas, which she is set to continue until 2017.

She is also set to appear on The Late Late Show with James Corden in one of the comedian's hit Carpool Karaoke segments on 25 August – one day before her album hits stores.
ADVERTISEMENT - CONTINUE READING BELOW
Load More Stories