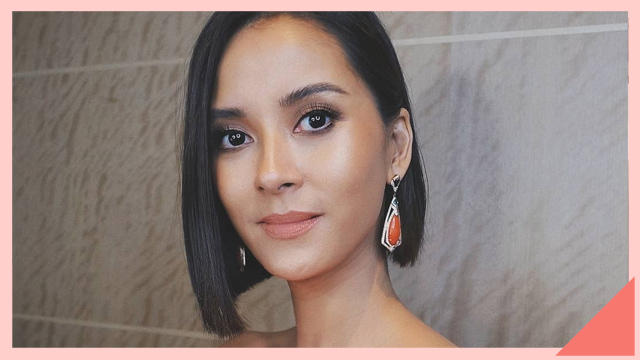 Bianca Gonzalez, who gave birth to her second child in October 2018, took to Instagram to talk about post-pregnancy weight loss goals.
Bianca started her #mommydiaries with a familiar line, something typically said to moms who go back to their pre-pregnancy body quickly after giving birth: "'Parang 'di nanganak!'
"I fully realize that photos like these may contribute to the unrealistic expectation on mothers who just gave birth."

Bianca then reminded her followers who have just given birth not to compare their bodies to hers as size and weight differ with every person.
She wrote "Every mom is different, every body is different! Moms should not be shamed for being 'Ay, ang laki niya!'
"Because that 'laki' is what helped grow and nurture a human being inside her. A human being!!!"
ADVERTISEMENT - CONTINUE READING BELOW
She continued to explain her body type, "I have no 'secret', I always say I am just SUWERTE, and that I know this is NOT the norm."
"When I am asked, it could probably be my genes; lucky to inherit good metabolism.
"It could be also that I have been taking pilates for over 10 years now, and continued to take pilates during both my pregnancies (with my OB's approval).
"It could be because I breastfed/feed both my daughters and that burns lots of calories. It could be because I eat a lot of gulay. It could be all these, it could be none of these.
"Another mom reading this could be doing all that and more but the results could be different.
"That is why I always say na suwerte lang talaga ako and, of course, thankful for it."
Then she reminded new moms not to feel disheartened because of their weight goals.
"And to the mom reading this who might be frustrated that she isn't losing the baby weight, know that you are so much more than your size or weight.
"That you should work out or diet when you feel you are ready, not because others are pressuring you to do so. (Learned that from @officialjuday!)
"Know that your child loves you whether or not you shed those 'extra 10 pounds'.
"I know it may seem like it is 'easy' for me to say this 'kasi payat ako' but just like there is fat-shaming, there is also skinny-shaming.
"Kanya kanya talaga ng battles post-pregnancy. But for sure, you are not alone, WE are not alone.
"Ang dami natin who struggle with our bodies after giving birth, how it will 'never be the same.'
"But if we think about it, we have a child! Our lives will never be the same."
The older daughter of Bianca and husband JC Intal is Lucia, born on October 23, 2015. 
Load More Stories