The enhanced community quarantine has forced almost every one in Luzon to stay at home, as we should; however, for the majority of Pinoys who have to earn their keep day by day, this means the loss of livelihood, and with families to feed, they cannot afford not look for ways to earn, some even forcing their way through city borders just to find employment opportunities.
ADVERTISEMENT - CONTINUE READING BELOW
This is what pushed actress Bela Padilla to raise funds for street vendors, who are daily wage earners.
The 28-year-old announced on March 16 that she is setting up a fundraising campaign on GoGetFunding, a global crowdfunding website, for the benefit of the street vendors in Metro Manila. 
"During this inevitable pandemic, there will be a lot of Filipinos who won't be able to rely on their normal sources of income," the text on her GoGetFunding page reads.
"Our favorite taho, dirty ice cream and bananacue vendors won't be able to secure enough money to guarantee food for their families at the end of the day for one month until our community quarantine is over."
CONTINUE READING BELOW
Recommended Videos
In two days, the effort has resulted in more than P1M. The campaign on GoGetFunding has already closed at P1.3M, but in the morning of March 18, Bela Padilla shared that someone had donated P2M.
"I was just woken up by a call," she tweeted. "We are now at 3.3M pesos."
ADVERTISEMENT - CONTINUE READING BELOW
Bela's next step is too look for food deals and suppliers who can help with the project.
Follow Bela on Twitter for updates on her fundraiser.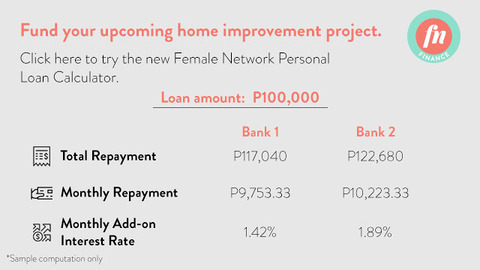 With additional reporting by Charlene J. Owen.
Load More Stories