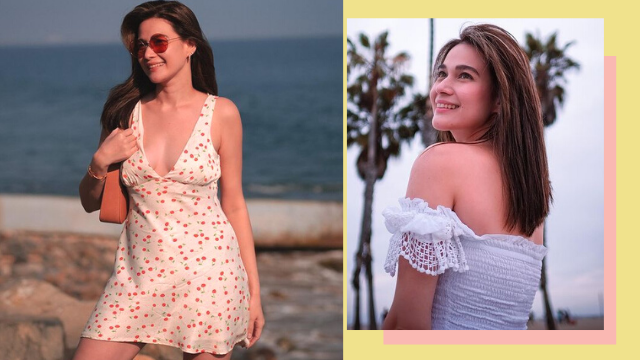 No sooner had Bea Alonzo signed an exclusive contract with GMA-7, a career move that shocked her fans, than it started the buzz it was all about talent fee.
A director, without naming the actress, tweeted, "Bakit, naghihirap na ba siya?" And as though they'll ever know, busybodies have gone into overdrive guessing the worth of Bea's contract, including the perks that go with it.
ADVERTISEMENT - CONTINUE READING BELOW
The scuttlebutt going the rounds on social media places it to be between PHP200 million and PHP500 million, with some netizens assuming that Bea's rate per taping day is PHP250,000.
Of course, these are mere speculations with no basis at all as work contracts of any kind are kept strictly confidential among the parties involved.
Case in point, only her manager, Shirley Kuan, knows for sure the details of Bea's contract with GMA-7 just as the contents of her previous contracts with ABS-CBN, her former home network, were never revealed.
Bottom line: Given Bea's stature in showbiz as an A-list star, all these talks about Bea being in it for the money may be dismissed as an exercise in futility.
Google "Bea Alonzo net worth" and various articles claiming her estimated net worth to be around USD6 million (or PHP299 million based on the current exchange rate) appears at the top of the search list.
A few even say it's as high as USD180 million (or PHP8.9 billion).
By all accounts, Bea Alonzo is a rich woman, considering her earnings from film and TV projects, not to mention her endorsement deals and investments. But is her estimated net worth really at least USD6 million? Here's a look at Bea's income generators and publicly known investments through the years.
Bea Alonzo's film, TV, and endorsement deals
A-list stars are known to earn at least PHP3 million to PHP5 million per movie project, and based on their accumulated income at a given time, many have been named among the top taxpayers in the country.
In April 2015, Bea was among the 39 celebrities and personalities in the entertainment industry who were included on the list of the country's top 500 individual taxpayers for 2013. According to a list released by the Department of Finance, the former Kapamilya actress landed on the 105th spot after paying PHP15,480,048.00 in taxes.
ADVERTISEMENT - CONTINUE READING BELOW
Note, however, that the pandemic has caused changes in the industry's distribution of talent fees. A source told PEP.ph that film producers still in business are requesting the stars to cut down their usual rates by as much as 50 percent.
But aside from TV and movie contracts, endorsements or brand deals are huge sources of income for showbiz celebrities-as much as seven-digit figures per endorsement project. 
It has been touted that a major personal care brand can offer celebrities in Bea's stature an endorsement deal worth at least PHP4 million.
As of July 2021, she has at least 15 active deals. These include Head & Shoulders, Avon, Beautederm, Epson, Xtreme Appliances, Sta. Lucia Land, FnC Jewelry, Turks Shawarma, Potencee, Derma-C, Kashieca, Secosana, Cebu Safari, The Aivee Clinic, and Gan Advanced Osseointegration Center.
Bea has been a favorite celebrity endorser for many years now. She was on the list of Top 20 Endorsers of the Year of the defunct YES! Magazine way back in July 2011. The list, which was topped by Kris Aquino, was based on the number of their endorsements at that time. 
ADVERTISEMENT - CONTINUE READING BELOW
Bea Alonzo on social media 
Social Media also has become a valuable marketing tool in this day and age, and celebrities have made their official accounts an important income-generating asset.
Currently, Bea has 2.1 million followers on her verified Facebook page, 1.77 million subscribers on YouTube, and 9.5 million followers on Instagram.
In a previous article on PEP.ph, a source revealed that a YouTube account with over 100,000 subscribers and more than two videos per day can earn as much as 100,000 pesos per month, depending on the number of views.  
A source told PEP.ph that celebrity vloggers with over 10 million subscribers can earn at least PHP5 million to PHP11 million, depending on how many brand intrusions they will include on their vlogs or video content.
That Bea has monetized her YouTube channel to as high as seven-digit figures is not surprising at all. 
Bea Alonzo's investments
Through the years, Bea has also invested her earnings in stocks, real estate properties, and several businesses.
ADVERTISEMENT - CONTINUE READING BELOW
As of June 30, 2021, Bea remains among the top 100 stockholders of ABS-CBN Corporation with 58,000 shares. 
One of her well-known real estate properties is her multi-million-peso home in Quezon City, which was renovated recently. Bea's house has a total floor area of 900 square meters and a lot area of 600 square meters.
ADVERTISEMENT - CONTINUE READING BELOW
Read about Bea's Quezon City home here: Bea Alonzo's house undergoes major makeover; see before and after photos!
At the start of her career, Bea lived in a quaint house in Taguig City. When she started earning, she moved into a condominium unit in Quezon City. It was in 2012 when Bea moved permanently into her house in Quezon City.
Bea also owns a 16-hectare property in Zambales, which she and her mom Mary Anne Ranollo have turned into an organic farm called Beati Firma. According to reports, the property has been with Bea for 10 years. 
A source told PEP.ph, that the average price per square meter of land in Zambales is around PHP1,000 to PHP1,500. Based on these figures, Bea's farm is worth PHP160 million to PHP240 million, which could be more since the property has been developed. 
View this post on Instagram
Read about Bea's Zambales farm here: Bea Alonzo's second home is a huge farm in Zambales
ADVERTISEMENT - CONTINUE READING BELOW
Bea also owns two condominium units from Sta. Lucia Land Inc., according to an article by Philstar.com in 2016. One is located in Pasig and the other, a vacation condominium unit at Splendido Taal Towers, is located along the Tagaytay-Nasugbu Highway in Alfonso, Cavite.
According to dotproperty.com.ph, the price of a condo unit at Orchard Towers, the residential tower of Sta. Lucia Land Inc. in Pasig City, starts at PHP1.8 million. A studio unit in Splendido Taal Towers costs at least PHP3.1 million. 
According to Sta Lucia Land's official website, the price range for a unit at Orchard Towers starts at PHP1,000,000 to PHP4,000,000. Meanwhile, the price of a unit at Splendido Taal Towers ranges from PHP 2 million to PHP 10 million.
Bea has also put a portion of her earnings in a cafe franchise. She is a part-owner of Dean & DeLuca, a well-known New York café and bakery. The café, which is located at Alpha Base in Quezon City opened in November 2019.
ADVERTISEMENT - CONTINUE READING BELOW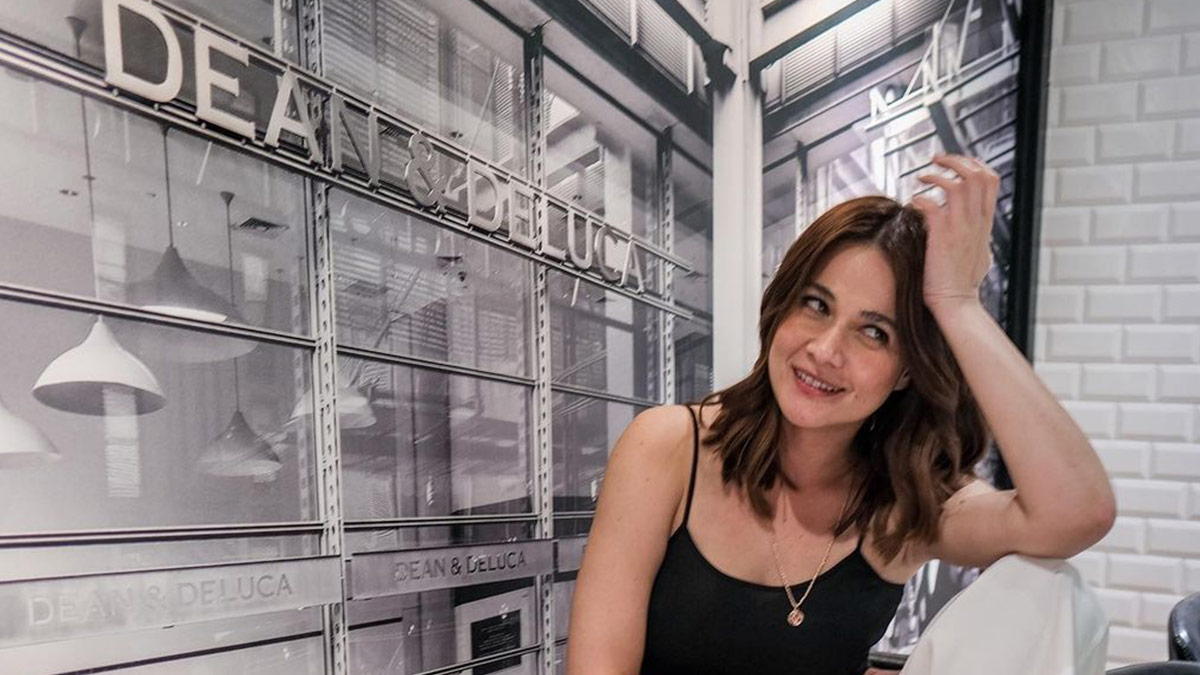 Read more about Bea's café business here: Bea Alonzo says good location helped her cafe business amid pandemic
Based on the market valuation of Bea's known assets, her estimated net worth is at least PHP300 million.
READ MORE:
Bea Alonzo on Embracing Change in Her Life: 'It's scary but it can also be beautiful'
ADVERTISEMENT - CONTINUE READING BELOW
Bea Alonzo Shares Why One of Her Best Investments Is a Farm in Zambales
Bea Alonzo Shares the Exact Products She Swears by for Glowing Skin
10 Outfits from Bea Alonzo That Will Inspire You to Invest in Classic Pieces
Load More Stories