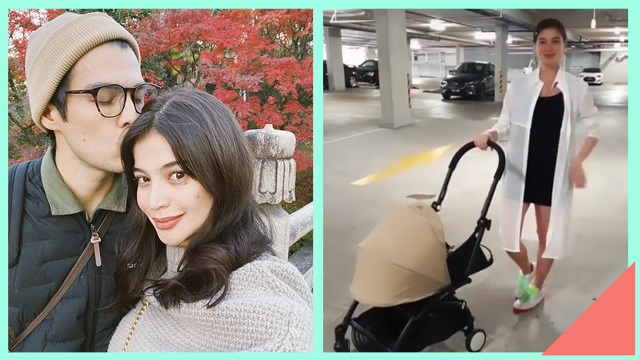 A lot of us saw Anne Curtis grow up through the years, from a teen idol to an actress tackling serious roles on screen. But her most compelling role so far has been that of a mom to her and husband Erwan Heussaff's first child.
ADVERTISEMENT - CONTINUE READING BELOW
Anne gave birth to daughter Dahlia Amélie in Australia on March 2, 2020, and since then, she and Erwan have been playing their roles as new parents to the hilt. 
The usually very private Erwan could not stop talking about his child, now that he's a certified #girldad.
"I never knew that my heart could grow so quickly in just one day," he wrote on Instagram. He spends hours cuddling with Dahlia and, like any new parent, documents his baby's every move using his camera.
Erwan has also professed a deeper kind of love for Anne after witnessing her pregnancy journey. "I also had no idea that I could fall even more in love with my wife.
"Anne was so impressive throughout her pregnancy and in labor. 
"I will forever be in her debt," the dad of one added.
Well, Erwan is living up to that promise. Besides doing daddy duties, he has also been taking good care of Anne the best way he knows how: by cooking for her. 
A restaurateur and a food vlogger, many people know Erwan simply as "the good-looking guy who always cooks" (and eats).
One of the dishes he has cooked for Anne so far is good old sopas — that creamy, chunky chicken soup we all love. "Sopas is life" was his caption for a video of his boiling pot of soup.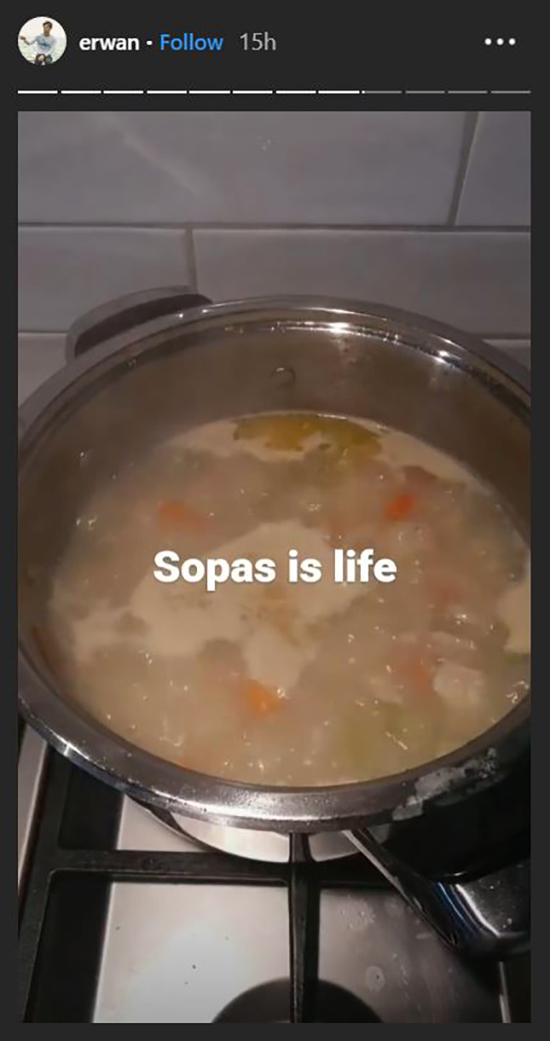 ADVERTISEMENT - CONTINUE READING BELOW
Literally, sopas is life, especially to a new mom because it helps her produce more breast milk (as other soupy dishes do).
Yes, Anne Curtis is a breastfeeding mom!
"Sopas for more breastmilk!!" she captioned an Instagram story.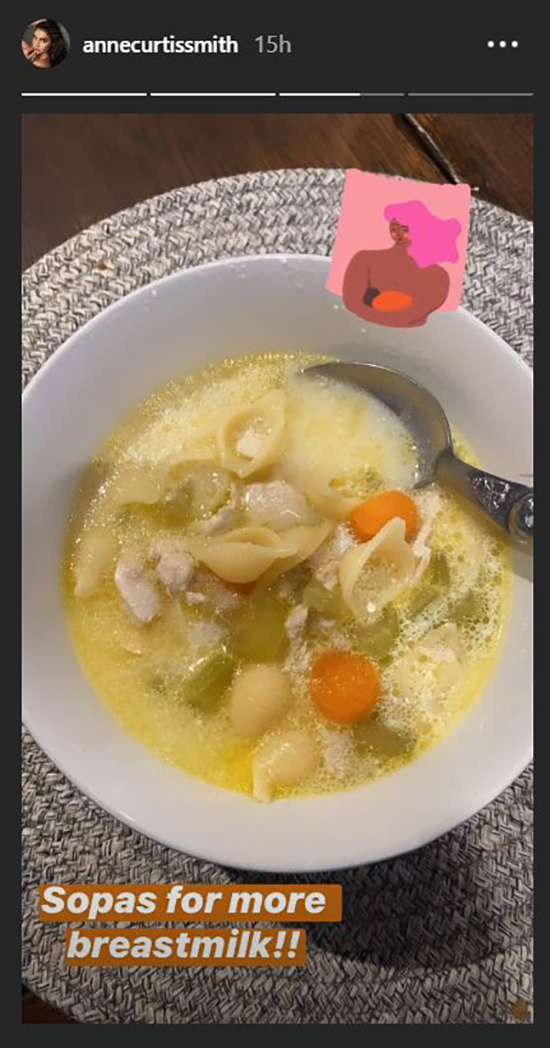 No wonder 10-day-old Dahlia('s legs) looks plumper now (making her dad "gigil") — she's fed with only the best food there is.
ADVERTISEMENT - CONTINUE READING BELOW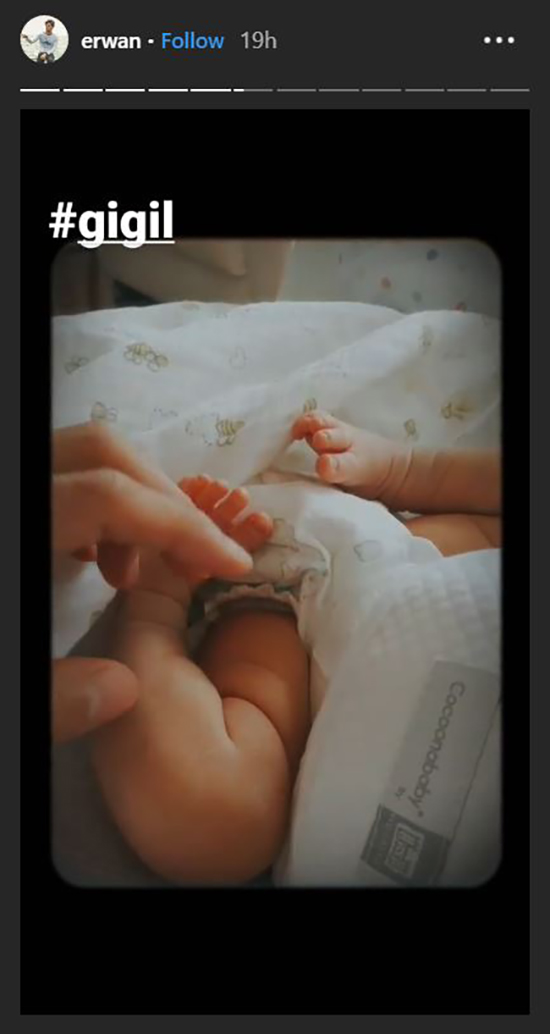 We're looking forward to more of this beautiful family's milestones!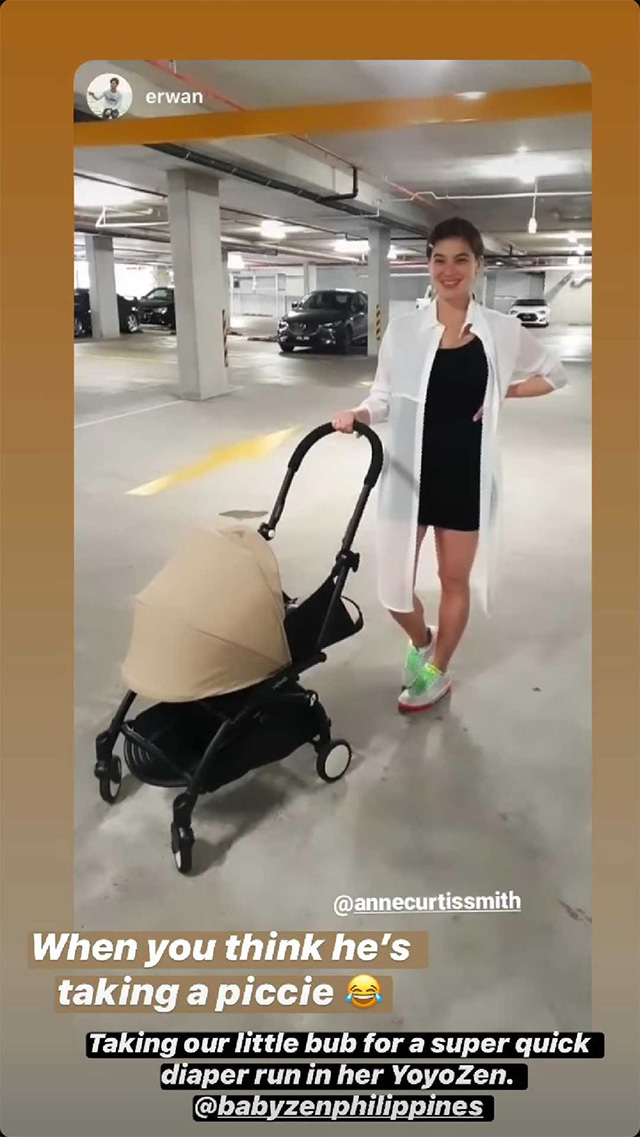 ADVERTISEMENT - CONTINUE READING BELOW
This story originally appeared on Smartparenting.com.ph.
Load More Stories