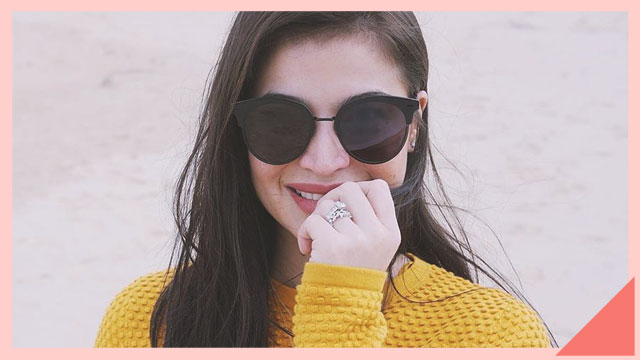 Expectant mom Anne Curtis, 34, is enjoying all the firsts of motherhood and is sharing it with her followers on social media.
On Twitter, the actress and TV host has been posting snippets of her pregnancy journey since she and husband Erwan Heussaff shared the good news that they are expecting. 
ADVERTISEMENT - CONTINUE READING BELOW
CONTINUE READING BELOW
Recommended Videos
Now midway through her second trimester, Anne has been experiencing some of the most common pregnancy symptoms like sleepiness.
On November 15, the It's Showtime host woke up late and tweeted, "Hala! Grabe late gising ko" with a preggy emoji beside a sleeping smiley. Thankfully, she said she had enough time to prepare for her noontime show and get to the studio on time. 
Anne also clued us in on her paglilihi. Her biggest pregnancy craving: potatoes.
"POTATOES POTATOES POTATOES!! How I love thee!"
On Instagram, she also shared a snap of her breakfast plate consisting of bacon, scrambled eggs, avocado slices, and butter on toast, and captioned it, "I just keep telling myself I'm eating for two now. Good Morning!"
The first-time preggo, who is currently on vacation with her husband in Australia, finds that she also has to take naps every so often because of the pregnancy.
ADVERTISEMENT - CONTINUE READING BELOW
"I now have to take naps during the day. Wala Lang. Nakakapanibago. Being someone who's been so used to working so much. Hindi ko na kaya. I need my afternoon naps," she tweeted.
And what could be more fulfilling for a pregnant woman like Anne than to feel her baby kick inside her womb? Anne shares on Twitter what that feeling is like. 
"Little one kicking so strong now. What a bizarre and amazing feeling," she wrote on Twitter.
Comments
Load More Stories