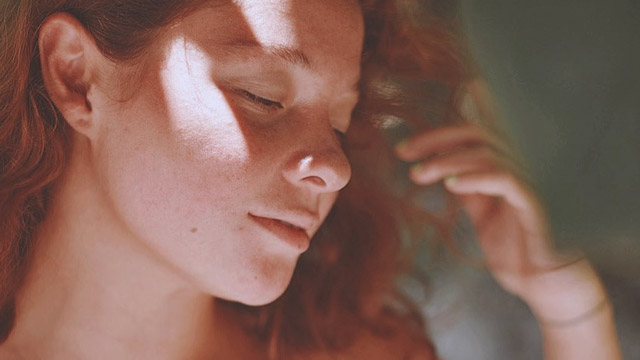 Andi Eigenmann has been trying to come to terms with the emotional aspect of her postpartum period. 
In the weeks leading up to the birth of her second daughter Lilo, Andi has been vocal on Instagram about self-love; however, she now realizes that she had only been focusing on the physical aspect of it.
ADVERTISEMENT - CONTINUE READING BELOW
She says, "I had focused so much on preparing my mind to accept myself for the way I will look even after giving birth, and the possibility of not 'bouncing back.' What i didnt realise is that there are also other aspects of being a new mom (again) that I may have needed to prepare my mind for as well."
CONTINUE READING BELOW
Recommended Videos
ADVERTISEMENT - CONTINUE READING BELOW
Andi admits that she "neglected the part where emotional healing might be necessary too. I guess this is what post partum depression looks like to me.
"I haven't been feeling like myself lately. Sleepless nights are getting the best of me. When the others are asleep I'd shed tears I'd normally save for my acting performances on tv show finales (lol).
"I've been having so many thoughts of guilt. I've been questioning every decision I've made that led me here. I read so much about caring for a newborn and prepping to be a new mom again but I seemed to have ignored postpartum depression. (I guess cus it didnt seem exciting.)"
Now, Andi wants to know more about what she's going through and how she can address it. 
"Just hoping that the fact that I'm aware of other moms going through this, and that I am acknowledging what this feeling may be, will hopefully be helpful."
ADVERTISEMENT - CONTINUE READING BELOW
Support from Andi's followers were almost immediate, and she thanked those who shared their stories on an Instagram story, saying, "Know that I am reading all your comments and I appreciate every one of them."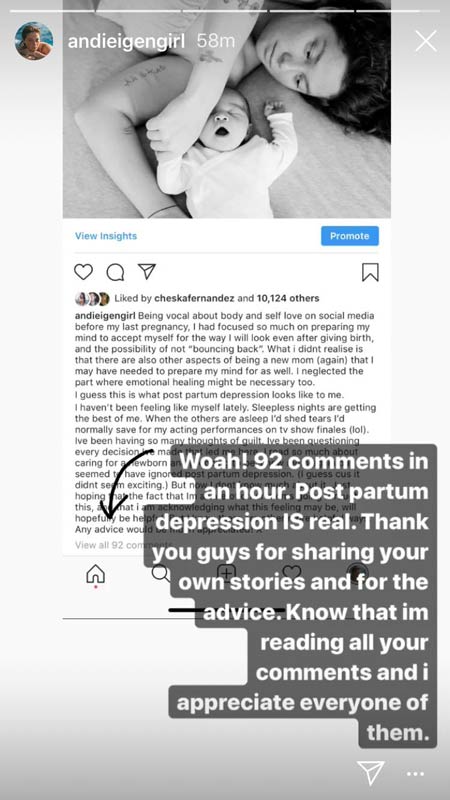 ADVERTISEMENT - CONTINUE READING BELOW
This story originally appeared on PEP.ph.
Comments
Load More Stories