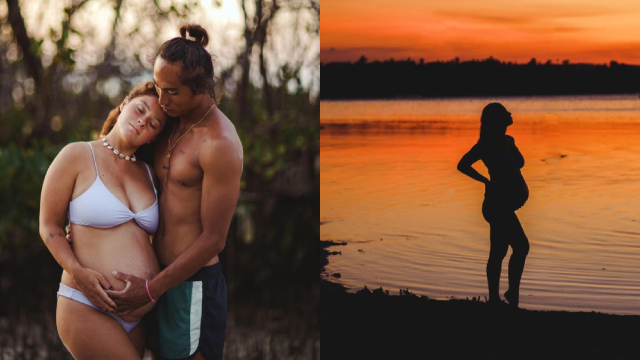 Andi Eigenmann looks radiant in her newly released photos from her maternity shoot for her second child. The former actress is expecting a baby girl. She's 29 weeks pregnant during the photoshoot.
ADVERTISEMENT - CONTINUE READING BELOW
The stunning pictures were taken by Nice Print Photography. The team flew to Siargao to capture the beautiful moment. Also present on the shoot were Andi's daughter Ellie, Andi's partner Philmar Alipayo, and his son, Toro.
Accompanying the photos that Andi posted on her Instagram account are sweet love letters as captions.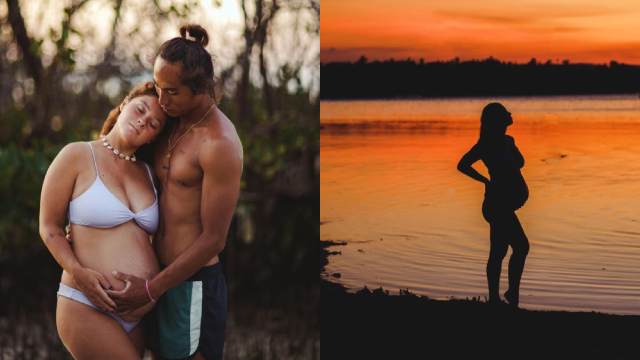 "Ellie and I started as a tiny family of two, we've been really happy together, but later I was blessed with not just Philmar, but Toro as well. (He also has another adorable son named Kanoa who lives in France, and we are hoping to meet him very soon)," Andi shared.
She added: "Our family may not be ideal to some, but others' perception is not our reality. I love my family, and I love our life. We are aware that it is not ordinary— because it's extraordinary."
ADVERTISEMENT - CONTINUE READING BELOW
Andi also wrote something for the father of her child: "The love we share does not expect anything to be perfect to be treated as though it is. It is simple, honest, and filled with content," she said. "And although others have tried to taint it with ill-judgment and dismay, it remains strong, and beautiful, and kind. Always kind. That's what fills our love with so much joy. This kind of love is possible, I know that because we built it ourselves. And we have more than enough of this to share with those around us. Specially to our little ones."
ADVERTISEMENT - CONTINUE READING BELOW
Of course, there was also something for her daughter, Ellie: "I am extremely grateful to have Ellie by my side through this pregnancy. Everything becomes so much more special because I know how excited she is to become a big sister, and I know she will be as great to her as she has been to me and everyone she loves," Andi captioned the post.
She added: "Ellie, you will always be the greatest gift I have received. I will always be thankful to have you as my daughter, my very best friend, my light and my life. I can't wait for this new chapter of our life together."
ADVERTISEMENT - CONTINUE READING BELOW
Here are the other photos posted by Nice Print Photography on their Instagram account. 
ADVERTISEMENT - CONTINUE READING BELOW
Load More Stories