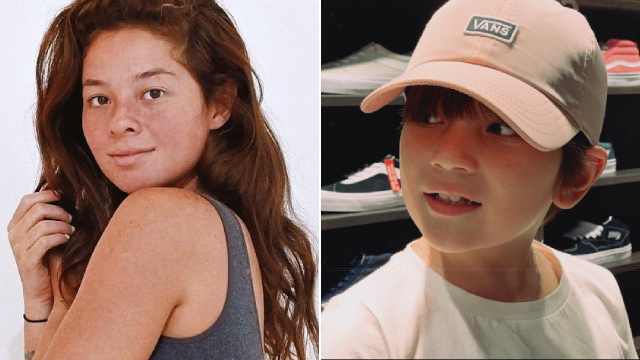 Shorty after sharing her pregnancy news to the world, Andi Eigenmann's daughter Ellie sported a new look. The seven-year-old is now rocking a pixie cut, but some of Andie's Instagram followers felt that it didn't suit her.
ADVERTISEMENT - CONTINUE READING BELOW
Some of the comments linked Ellie's hairstyle to her gender identity and that she could be mistaken as a lesbian. Many of the remarks also questioned the little girl's decision to cut her hair—yes, it was her choice—saying it was a waste to cut it because she was so beautiful with her long hair.
CONTINUE READING BELOW
Recommended Videos
Andi couldn't help but express her frustration on social media. "My daughter STILL IS beautiful, and no matter how much she will change through time, she always will be. Because it was never her long hair that made her look good." Andi posted.
On her Instagram Stories, she added, "Ellie can have her hair any way she wants, and it shouldn't make her less of a woman if she has it short."
She also expressed and worry for her daughter growing up in a world that was still close-minded, especially when it came to the standards of beauty.
"Shame on these other women making my girl feel like she did something wrong all because her hair is short. I am trying to raise a child that is comfortable in her own skin. That is confident in being true to who she is, regardless of what others may think," she said. "Why can't we just learn to support and encourage other women to be confident, and strong, and to stay true to who they are?"
ADVERTISEMENT - CONTINUE READING BELOW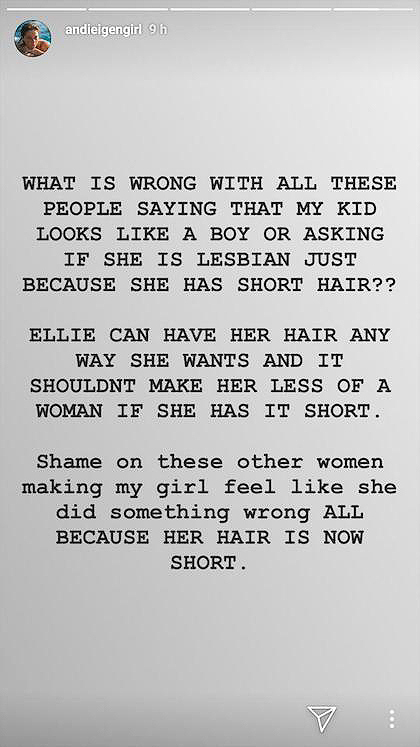 Parents play a huge role in shaping how kids think and feel about their bodies and themselves. Andi is keenly aware of how she is her daughter's first role model based on another Instagram post she uploaded on International Women's Day.
ADVERTISEMENT - CONTINUE READING BELOW
"It took me a while, but now I am able to define beauty for myself, and I feel this way regardless of what shape I am in, and regardless of what others think!" Andi wrote.
ADVERTISEMENT - CONTINUE READING BELOW
"It was when I became a mother to Ellie, and even more now that I am a mother of two that I have realized the importance of self-love and appreciation. What motivates me to keep a mindset like this is the hope that by being the best version of myself, I can inspire my children to grow up to be the best version of theirs, imperfections and all."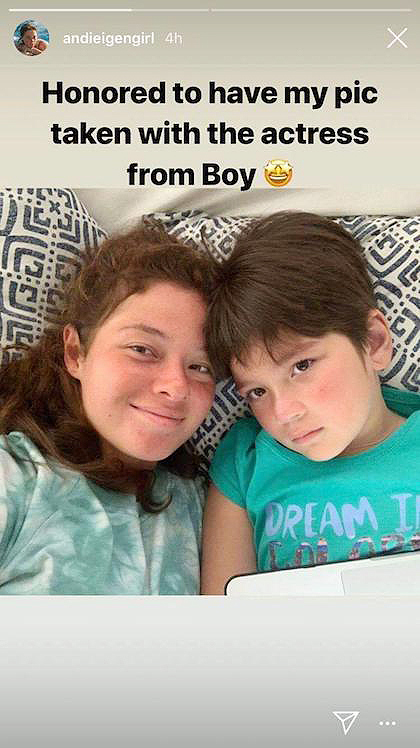 ADVERTISEMENT - CONTINUE READING BELOW
Andi has always encouraged Ellie to be her own person.
"Whoever said that there is a hair length requirement for beauty? They're bonkers," Andi wrote as a caption for a photo of Ellie sporting her short 'do and wearing a baseball cap. "You look great, @ellieeigengirl."
This story originally appeared on Smartparenting.com.ph.
* Minor edits have been made by the Femalenetwork.com editors.
Load More Stories