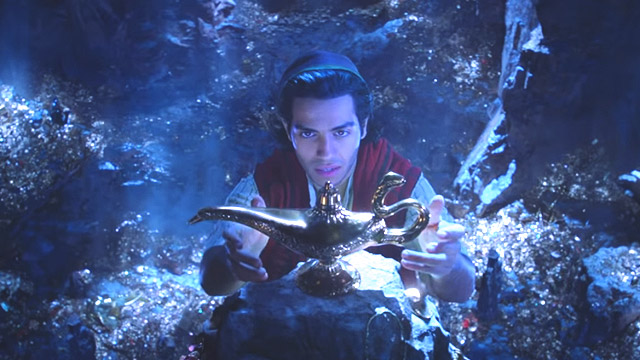 There's always a feeling of apprehension when it comes to live-action remakes of Disney's classic animated films. They are, after all, classics—and so much could go wrong in the process of adaptation. Why risk fudging them up?
Thankfully, notwithstanding Emma Watson's accent, 2017's Beauty and the Beast did okay for Disney, without necessarily ruining the original. Now, Disney is looking to repeat the success of 1992's Aladdin with a live-action adaptation for 2019. The film just dropped its first trailer hours ago, and it might just give you goosebumps. Watch:
ADVERTISEMENT - CONTINUE READING BELOW
When you think Aladdin, you think "A Whole New World" and maybe Lea Salonga, or Robin Williams' Genie voice. In hindsight, even for kids who grew up in the heyday of Disney's animated films, the memory of 1992's Aladdin is more whimsy and romance than adventure.
But this trailer makes the upcoming adaptation look damn near like a superhero movie. It opens with a bird (possibly Iago; hopefully Gilbert Gottfried) soaring over a sprawling desert landscape, panning to reveal Agrabah, which looks like it could be a corner of Essos in Game of Thrones.
Then there's the Cave of Wonders, which had a menacing voice that scared you when you were two years old, and might still keep you trembling in your seat today. Then that last scene in which Aladdin discovers the magic lamp looks like Smaug is about to sneak up right behind him as the chilling instrumental of "Arabian Nights" plays in the background.
It all seems pretty epic for an adaptation of a Disney animated film, which may just be the point. It's gives us something different to look forward to—a new light on the classic, and not just a rehash. We'll have to wait till May 2019 to find out.
This story originally appeared on Esquiremag.ph.
* Minor edits have been made by the Femalenetwork.com editors.
Load More Stories