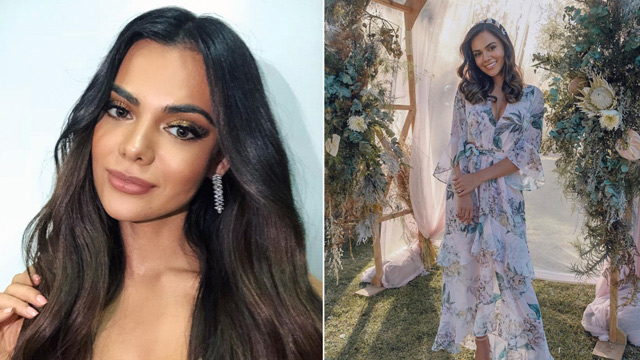 Karen Gallman is the first Filipina to win the much-coveted Miss Intercontinental crown since it was established in 1971.
ADVERTISEMENT - CONTINUE READING BELOW
The coronation night was held on Saturday night, January 26, at the Mall of Asia Arena in Pasay City.
During the final round, the Filipina-Australian beauty queen further impressed judges and viewers with her answer to the question: "How do you define success?"
Her answer: "For me, success is not just about winning in life but setting goals, smaller goals, and achieving your dreams and working hard for everything you want, and always looking up to God and being thankful for everything. For me, that is success."
CONTINUE READING BELOW
Recommended Videos
She also won the Best Body Beautiful and Media Favorite awards.
Other winners of the night included Miss Costa Adriana Moya for first runner-up, Miss Slovakia Laura Longauerová for second runner-up, Miss Colombia Hillary Hollmann Del Prado for third runner-up, Miss Vietnam Ngân Anh Lê Âu for fourth runner-up, and Miss Ethiopia Bella Lire Lapso for fifth runner-up.
ADVERTISEMENT - CONTINUE READING BELOW
Before becoming a beauty queen, 26-year-old Karen Juanita Gallman used to work as an operations analyst in a company in London. She started her Binibining Pilipinas journey in 2012, where she placed in the Top 15. In March 2018, she was crowned as the successor of Katarina Rodriguez, Miss Intercontinental first runner-up 2017. 
ADVERTISEMENT - CONTINUE READING BELOW
In an interview for the website of Binibining Pilipinas, Karen shared her advocacy to improve education in the rural parts of the Philippines.
"Having been born and raised in Bohol, I attended primary school there, and looking back, I witnessed the hardships students underwent just to attend primary school. And I realized that there's a huge lack of teaching materials and quality in secondary and primary education. That's why it excites me to be able to be given this opportunity to promote my advocacy," she said.
ADVERTISEMENT - CONTINUE READING BELOW
 Watch:
Congratulations, Karen!
Load More Stories