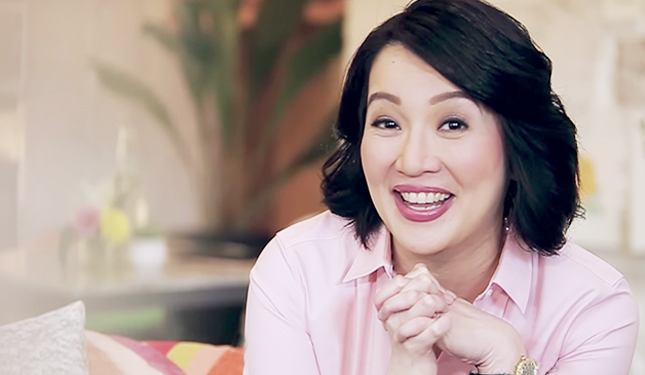 Nobody can ever challenge Kris Aquino's title of 'Queen of all Media.' Her funny and kikay hosting style makes her just as relatable as our favorite girlfriend, the one with the wittiest, most quotable lines that always catch us off guard! In her new web series called The Kris List, she shares her experiences and lessons in trying new things. And as expected, she gives the best lines that we can pull off in any time of need. Here's a good few you can use, fresh from #TheKrisList:
1. "Wag kang nakakasakal, dapat may space."
Sure, she said this while practicing calligraphy, but you can also use this line for your current relationship with your boyfriend, don't you think? 
2. "If you want something to turn out beautiful, you have to give it time."
This is your internal dilemma when work demands you to finish something ASAP. Cramming is not always an effective habit, and sometimes you just can't help but wish that your bosses can see that. 
3. "The more you read, the more you know."
You when you're going through your ex-boyfriend's Twitter feed when you know you shouldn't.
4. "Relationships in my life didn't work out, but they did give me something a lot more precious."
You to that expensive gym membership you signed up for, but barely use. But hey, at least you met your new crush there.
5. "What seems like a simple dish actually has so many layers."
When you feel super stressed cause you said yes when your boss gave you a "simple lang naman" task. Or, when you don't feel like cooking and you're just so ready to eat that pizza takeout. 
6. "There is merit in doing things step by step, one at a time, and patiently waiting for all of it to come together."
Your note to self when you're about to kiss on the first date.
Don't you just agree with every line? For more quotable quotes, watch the first three episodes of The Kris List here, here, and here. Don't forget to stay tuned for the following episodes too. 
This article was created by Summit Storylabs in partnership with Monterey Meatshop.