This article is part of a series produced for Pantene. To view other articles, click here.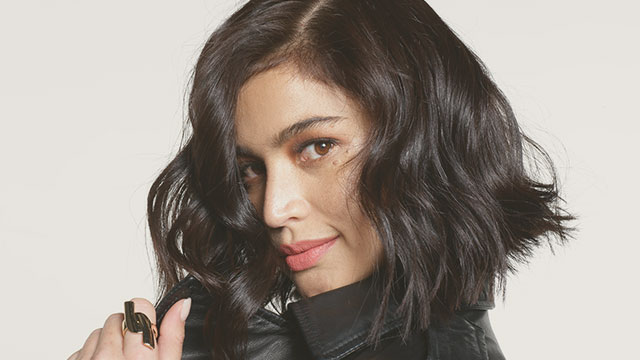 Anne Curtis has been in the entertainment industry for two decades now, and her light only seems to keep shining brighter. She's become more successful in her acting and singing career, and even in entrepreneurship—a stunning feat since her different endeavors each come with a slew of challenges. How did she make the right decisions? She lived by these four philosophies:
1. Know when to

 

fight.
Celebrities often have to deal with harsh comments and unnecessary rumors, and Anne knows when a fight is worth jumping into. After all, the industry she's in requires her to be tough. Her response to bashers and fake news? Politely engage, clarify the issue, and then let people think what they want to think. "Although [the entertainment industry] is an exciting world to be in, you get your fair share of heartbreaks and hurtful words said about you, but it's because of this that I believe I have become stronger," Anne shares. No petty cat fights for her, that's for sure.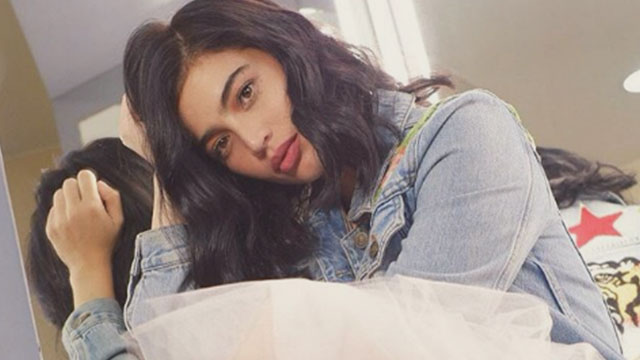 2. Work hard to defy expectations.
The multi-hyphenate celeb has gotten married, launched her own makeup line, and headlined multiple concerts—all in the last five years. She recently starred in the critically acclaimed hit action film BuyBust and the box-office-breaking romance Sid and Aya. Her thriller movie, Aurora, is also lined up for this year.
It's hard to believe she was given only small, supporting roles at the start of her career. Anne recalls, "The roles that were given to me were limited to that of a balikbayan friend because I couldn't speak Tagalog fluently and without an accent. It was a slow climb to achieve my dream. But with patience and willingness to learn, I was eventually cast in a serious drama TV series. From then on, I never stopped working hard and I started bagging title roles and doing films." 
 

 

 

View this post on Instagram
3. Stand up for a cause or advocacy.
It's probably easy to get caught up in all the glitz and glamour of showbiz and not think of anything else. But Anne doesn't let the fame get to her head by making it a point to give back through her advocacies and supporting charities. She has partnered with UNICEF for its feeding program, and she recently launched a passion project called Dream Machine, which aims to "be a voice against dream shaming and be an enabler to make dreams come true."
4. Always be there for your loved ones.
From defending her husband when faced in controversies to supporting his travels, Anne clearly has Erwan Heussaff's back. She has also been very encouraging of her sister Jasmine Curtis-Smith; when Jasmine made the big move to GMA, Anne was very proud of her baby sister. "What truly matters is you are doing what you love, and that there are people who appreciate the hard work you put in," Anne says. She understands that being there for the people you love helps nurture a supportive environment, and it allows your loved ones to be there for you as well.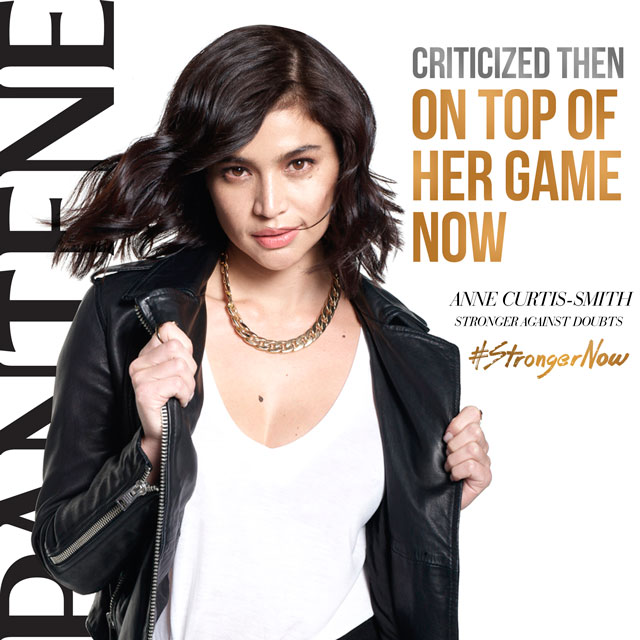 It's easy to see that Anne lives happily today. But it's important to remember that her happiness and success don't just come from her being a big star. They come from her knowing that she follows her own truths that have made her stronger now.
Anne Curtis has learned not to compromise any of her beliefs for the sake of her career, and she is #StrongerNow because of it. Celebrate the modern Filipina with Pantene by being empowered enough to overcome challenges and find fulfillment. 
To learn more about Pantene's #StrongerNow Campaign, follow them on Facebook. 
This article was created by Summit Storylabs in partnership with Pantene.