Our hearts have been captured again by Lee Min Ho! We're delighted to see him reclaim his K-drama royalty status in The King: Eternal Monarch. Did you miss him too? We did a little research and found some interesting facts to refresh your memory about this one-of-a-kind oppa:  
ADVERTISEMENT - CONTINUE READING BELOW
1. His old stage name was Lee Min. 
He used it for two years only to realize Lee Min actually sounds like imin which means "immigration" in Korean. So, he returned to his real name, making it easier for future fans to look him up on the internet. 
2. He wanted to become a professional soccer player. 
During his elementary years, Lee Min Ho enjoyed playing football. He also considered himself a big Cristiano Ronaldo fan. Sadly, his football dream was cut short after running into an injury back in fifth grade. 
3. He studied Film and Art at Konkuk University. 
Lee Min Ho began showing interest in acting when he was in high school. Then he took up Film and Art in college with small acting projects on the side. 
4. He survived two car accidents. 
The first one happened way back in 2006. He was with his childhood friend and fellow actor Jung Il Woo. Serious leg injuries prompted Lee Min Ho to take a career break for months. The other accident was during the filming of City Hunter in 2011. Because of these past accidents, Lee Min Ho got exempted from performing active soldier duties in his mandatory military service that took place from 2017 to 2019. Instead, he worked as a public service officer. We're glad he's back now! 
ADVERTISEMENT - CONTINUE READING BELOW
5. Boys Over Flowers became his breakout project. 
The 2009 K-drama catapulted Lee Min Ho to Hallyu stardom. In the drama, he plays Gu Jun Pyo, the leader of a group of rich boys called the F4 who study in a prestigious high school. The series is based on the Japanese manga of the same name and is also known as the Korean counterpart of Taiwan's Meteor Garden. 
ADVERTISEMENT - CONTINUE READING BELOW
Since then, Lee Min Ho has been getting more lead roles for K-dramas like Personal Taste, City Hunter, Faith, The Heirs, and Legend of the Blue Sea. He also landed his first film lead role in Gangnam Blues. Have you watched them all? 
Being the new face of Hallyu, Lee Min Ho had also been invited to share his thoughts on Korean pop culture at the South Korean Presidential Committee for Cultural Enrichment back in 2014. The same year, he also received the Prime Minister Award at the 5th Korean Pop Culture and Arts Awards. 
6. He once performed the Meteor Garden theme song in Korean. 
After gaining popularity in China, Lee Min Ho was invited to perform in one of the major events on Chinese television—the CCTV Lunar New Year Gala. It was a first for Korean celebrities! There, he performed with Harlem Yu, also known as the original singer of the Meteor Garden theme song "Qing Fei Dei Yi". Lee Min Ho sang it in Korean and his performance was definitely a fitting tribute to his Boys Over Flowers breakout role. 
ADVERTISEMENT - CONTINUE READING BELOW
7. He played Sandara Park's love interest in a music video. 
Sandara Park, also known as Dara of 2NE1, released her solo single called "Kiss" in 2011. In the video, Lee Min Ho plays a party boy who wants to win Dara over. They seriously have good chemistry! You can also spot Kim Woo Bin (Lee Min Ho's The Heirs co-star) in the music video: 
ADVERTISEMENT - CONTINUE READING BELOW
8. He dated K-drama actresses. 
Lee Min Ho went out with Park Min-young during their City Hunter days. However, things between them ended after filming the series. 
Before entering the military, Lee Min Ho was linked to Bae Suzy. While both of them haven't starred in a K-drama together, they were spotted going on a secret travel date in London. Their relationship lasted for two years.  
9. His dog's name is Choco. 
Browse through Lee Min Ho's Instagram account and you'll find adorable photos of Choco, his mini pinscher dog who's always dressed up just like his fur dad. 
ADVERTISEMENT - CONTINUE READING BELOW
10. He's also a recording artist. 
Aside from making us fall in love with his K-drama characters, Lee Min Ho also serenades fans through his music. Did you know he already has two studio albums? His debut, My Everything, was released back in 2013. He followed it up with Song for You a year later.  You can also check out his special singles like The Day, Always, and Thank You. Basing from the titles, his songs sound like love letters to his loyal fans. We can't help but swoon!
ADVERTISEMENT - CONTINUE READING BELOW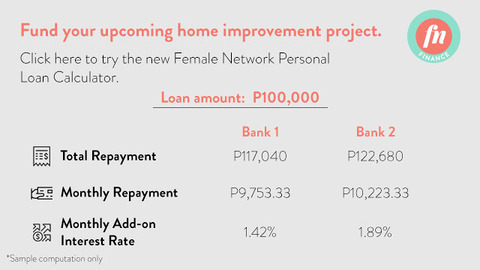 Load More Stories