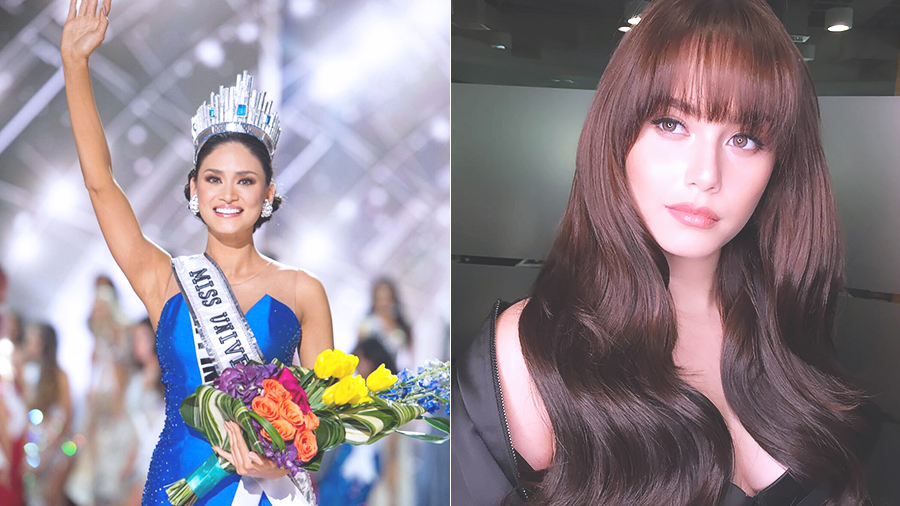 Before the year ends, let's look back at the women who gave us a sense of pride and honor to be Filipino:
1. Pia Wurtzbach
Who could ever forget Queen Pia's win at the Miss Universe 2015 pageant? Despite the awkward mishap that happened during the announcement of the winner, Queen P handled it with class! 
ADVERTISEMENT - CONTINUE READING BELOW
"It's a very non-traditional crowning moment," she said backstage afterward in a video clip of a conversation with Miss USA posted by the Miss Universe pageant on its Twitter feed. "It is very 2015." Although she won in 2015, Pia Wurtzbach is still the reigning Miss Universe - and her fight for her advocacies remain strong.
CONTINUE READING BELOW
Recommended Videos
2. Geli Bulaong
Mixed martial arts fighter Geli Bulaong made history when she became the URCC's first ever female champion in the flyweight division.
3. Maggie Wilson and Parul Shah
Not only are beauty queens dominating pageants; they're also making it big in reality shows. Maggie Wilson and Parul Shah raced across 12 cities in six countries to emerge as winners of Amazing Race Asia Season 5.
ADVERTISEMENT - CONTINUE READING BELOW
4. Hidilyn Diaz
The Philippines finally took home an Olympic medal after 20 years! The 25-year-old Hidilyn Diaz hailing from Zamboanga City has become the first female athlete to win an Olympic medal for the Philippines, snagging the silver medal for weightlifting.
5. Catriona Gray
Catriona Gray finished in the Top 5 of this year's Miss World, and she has assured everyone that she's doing fine and thinks that God has other plans for her.
ADVERTISEMENT - CONTINUE READING BELOW
"The crown represented a journey, one that grew from being an independent endeavor to one that became more than me. A journey that rallied the support of my countrymen. A journey that forced me to look into myself and discover what I was made of. A journey that found its heart in the children in one of the poorest slums in my country. Yes, the crown represented a journey… until I realized that the journey could continue and exist without it. I truly believe that God always knows what's best and I trust in his plan and perfect timing."
6. Jeslyn Santos
The 23-year old beauty is the first ever winner of Miss United Continents coming from Asia. She wowed the judges with her speech – in Spanish! "We are one if we act and think as one. We should not treat each other as strangers and competitors but as brothers and sisters. Although great oceans and land divide us, love always unites us." 
ADVERTISEMENT - CONTINUE READING BELOW
She's from Bulacan and has joined Binibining Pilipinas back in 2014 and 2016.
7. Margarita Ochoa
Just this September, the Philippines bagged its very first gold medal at the Asian Beach Games 2016 held in Vietnam thanks to Pinay jiu-jitsu fighter, Margarita "Meggie" Ochoa.
ADVERTISEMENT - CONTINUE READING BELOW
8. Janine Tugunon
The 27-year old beauty was crowned Miss Universe Philippines 2012 and placed 1st Runner-up at Miss Universe 2012. Now, she's making waves in the modelling industry – even posing nude for Nu Muses. "I flew to the US from Philippines with a dream. I wanted to aim higher, to be globally known and excellent in this industry (modeling and acting)." 
Other than that, she was also the first Pinay Victoria's Secret model:
ADVERTISEMENT - CONTINUE READING BELOW
9. Jessy Mendiola
Just last October, actress and FHM's sexiest Jessy Mendiola won the Best Asia Pacific Star Award at the Asia Pacific Actors Network Star Awards 2016 in South Korea. 
"I am so happy to be standing here tonight in front of all of you, and I am greatly honored to be the Filipino recipient of Best Asia Pacific Star Award. Tonight is a celebration of promoting culture exchange and opening up of new opportunities in Asia. I am extremely proud to be part of this prestigious ceremony," she says during her speech.
She even got the chance to take a photo with Song Joong Ki a.k.a Big Boss from the hit drama Descendants of the Sun.
 10. Jaclyn Jose
Jaclyn won the best actress award at this year's Cannes film festival, a first for the Philippines, for her role in Brillante Mendoza's film, Ma' Rosa.
Load More Stories