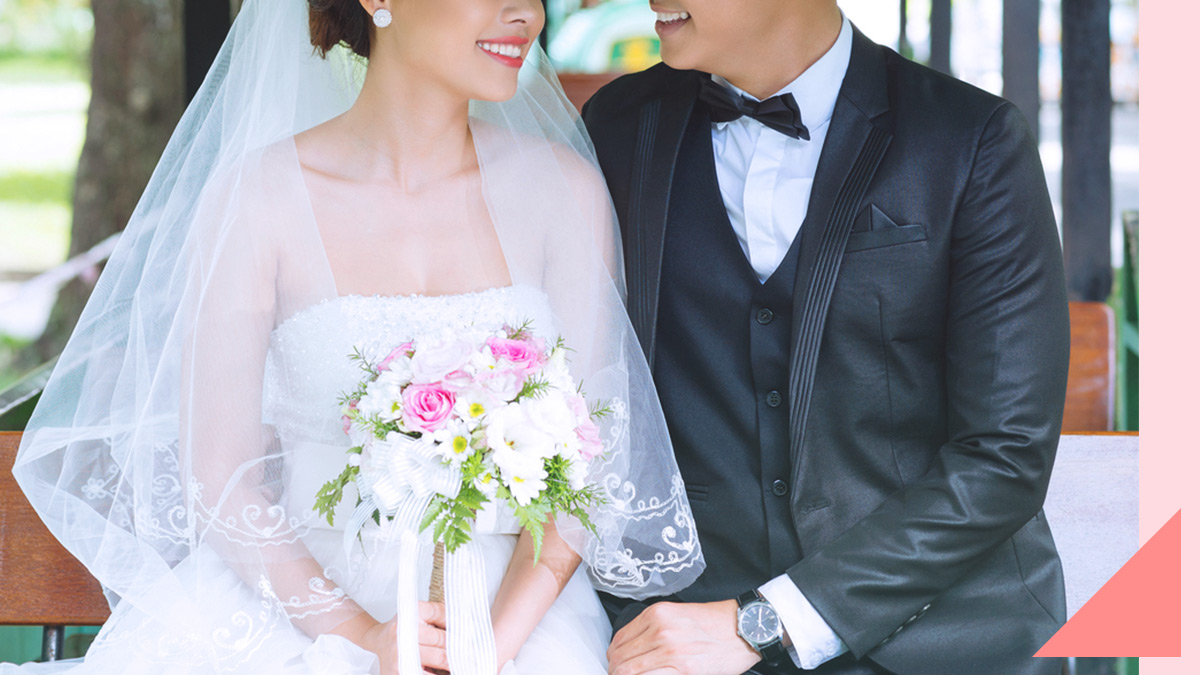 No wedding is perfect, and that's okay. Striving for perfection will only make you lose sight of what's important: being in the moment, and enjoying every part of your big day. That being said, you can prepare for and avoid common wedding mishaps by learning from our Girltalkers: 
ADVERTISEMENT - CONTINUE READING BELOW
1. Keep your floral bouquet as light as possible—remember, you'll also be lifting your dress and hugging guests at the church. 
As one Girltalker shares, her peg for her bridal bouquet ended up being way too heavy in real life. She had to carry it with two hands, which became a hassle during the photo-ops. 
CONTINUE READING BELOW
Recommended Videos
2. Don't forget to EAT. 
Another Pinay reveals that she almost fainted during the ceremony because she skipped lunch! Remember to eat, and if you can, have a small pack of candy or snacks handy in case you get hungry before the reception.
3. Your wedding shoes are just as important as your bridal gown. 
The right footwear will help you not only look but also feel your best, especially as you go from taking those mandatory pre-wedding shoots to dancing with your guests until dawn. As one Girltalker recounts, her heels were already killing her feet even before the reception started. She recommends bringing a pair of flats! 
ADVERTISEMENT - CONTINUE READING BELOW
FN Tip: When trying on a potential pair of wedding shoes, don't shrug off any discomfort that you may feel, thinking, "luluwag din 'to." According to Meghan Cleary, a footwear expert and author of Shoe Are You, in a feature on Fox News, "Any points that feel little bit uncomfortable, are going to be massive pain points later." 
4. Be sure to pack innerwear...
...especially if you're planning to wear a robe for your wedding preps. As one bride recalls, she regretted only wearing undies underneath her robe when she was asked to twirl during a photo-op. 
5. Consider wedding favors your guests will really keep or use.  
For their favors, one Pinay and her partner splurged on bottle openers that perfectly matched their nuptial's theme. Unfortunately, many of their guests went home without taking the souvenirs. Her recommendation? If you're looking for a token that surely won't go to waste, simply rent a photo booth! (Check out this list for more useful wedding souvenir ideas.) 
ADVERTISEMENT - CONTINUE READING BELOW
Load More Stories